Fast now,
Slim
SOON
Download our free fasting app SOON to get personalized and simple fasting plans created by health coach. Join our coaching program with daily meal plans for weight loss and body health.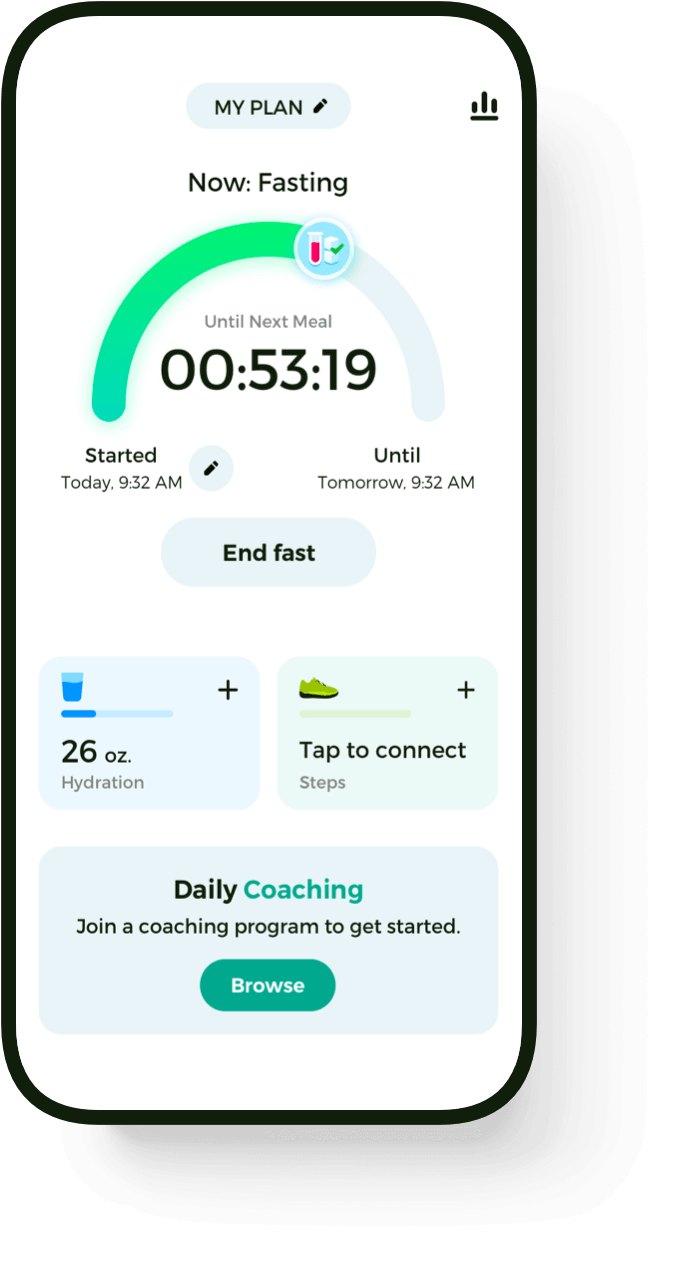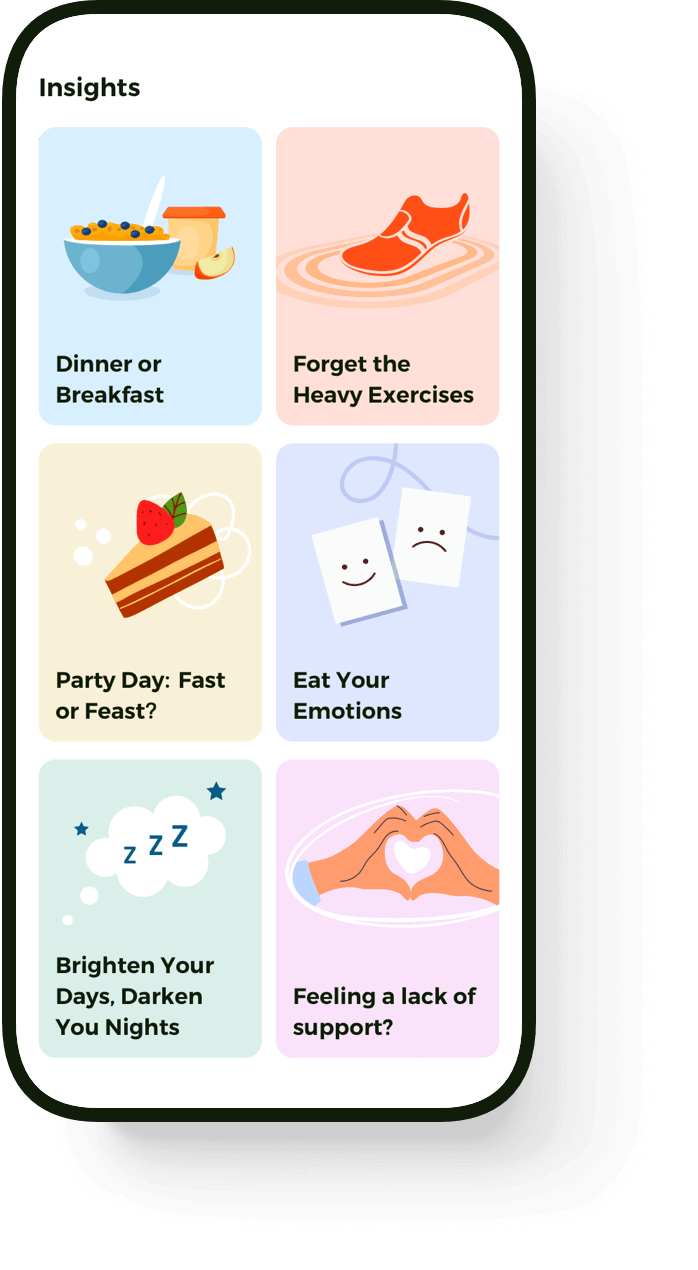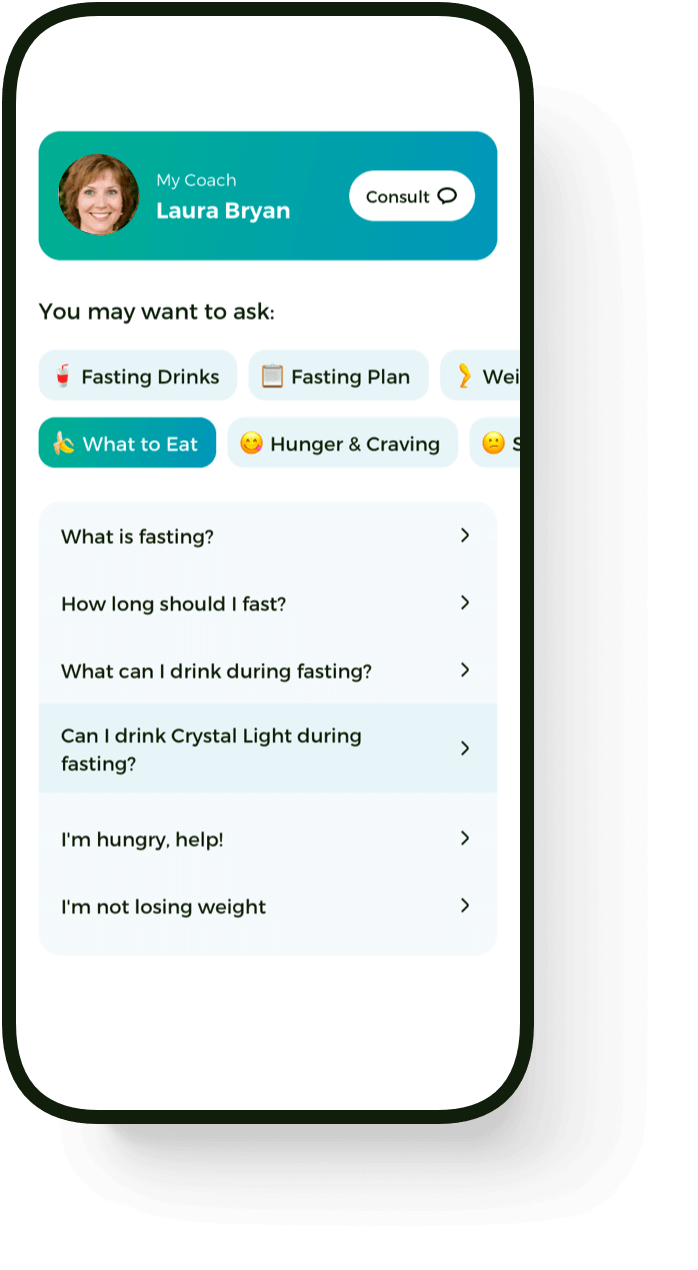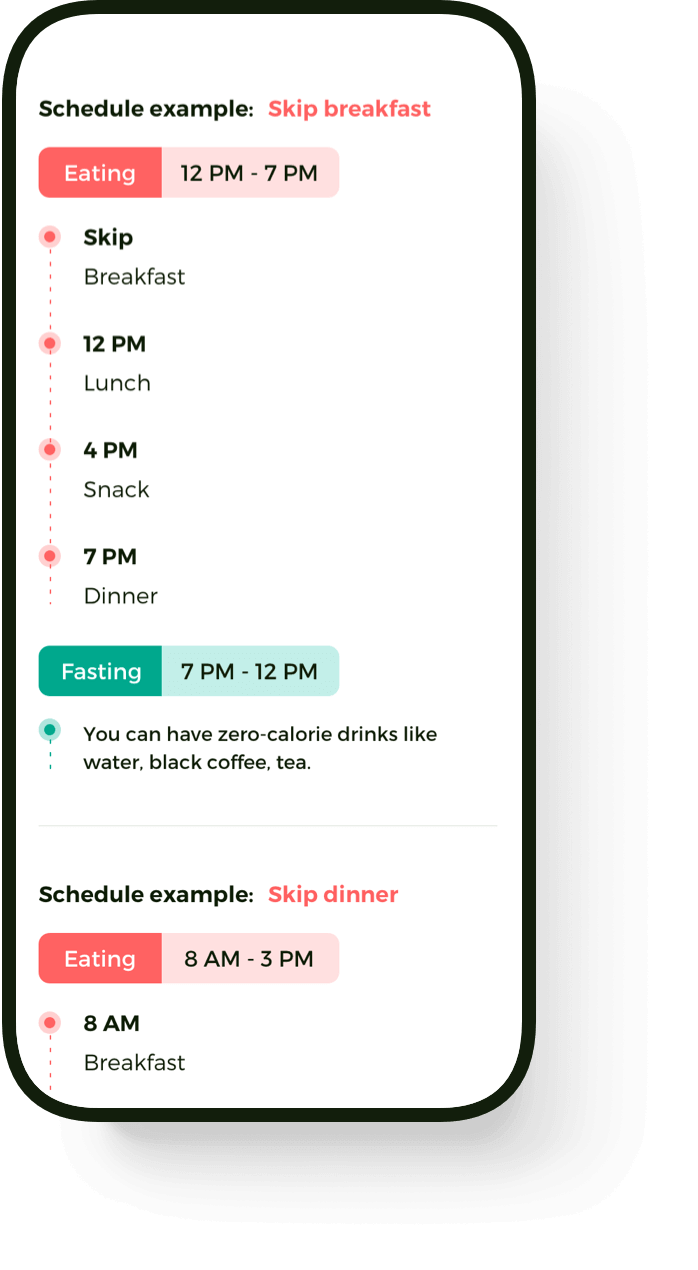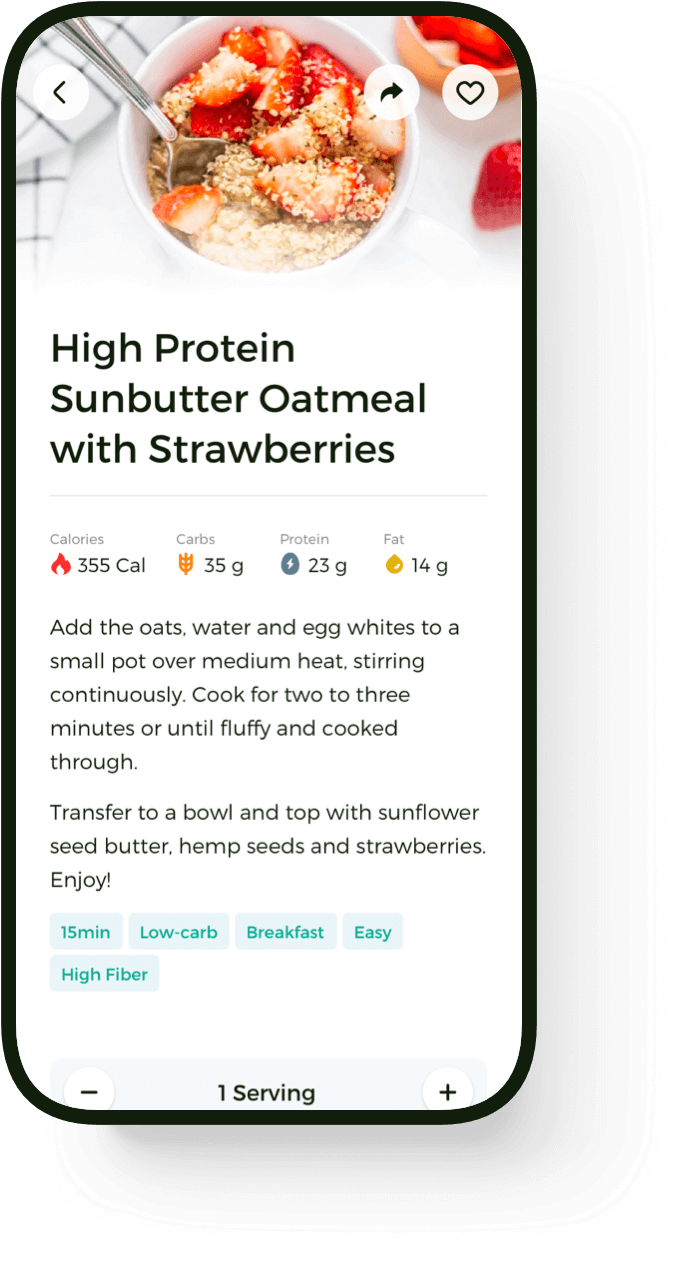 72% SOON users
improved body & mental health
within 4 weeks
72% SOON users improved body & mental health within 4 weeks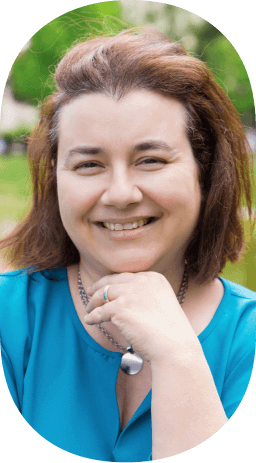 Lindsey35, Chicago
Thanks to intermittent fasting, I have finally got rid of binging eating. SOON helps me to build a healthy relationship with food. Now I feel energetic and motivated. My family and my friends said that they had never seen me so delighted and positive before.
Read Story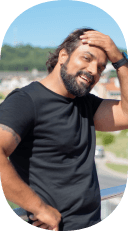 I tried intermittent fasting to lose weight and it worked! However, the top reason I stay with Soon is that Soon has relieved my stress.
Read Story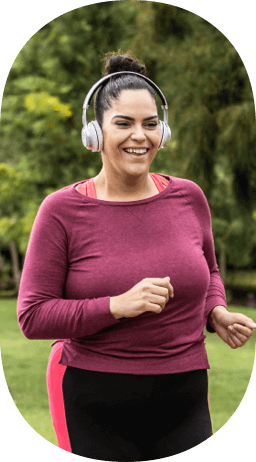 I never really lost weight and kept it off until I did intermittent fasting. I lost 36 pounds and my health improved. The best part is, I experienced a higher level of energy and it was easier to focus.
Read Story
The fitter, the better
There isn't such a thing that works for all. But SOON has enabled you to find the right one customized for you.
Fasting & meal plans tailored for you
According to your current weight, ideal weight, eating habits, daily schedule, and health situation, the SOON health team creates personal fasting and meal plan to help you reach your goals.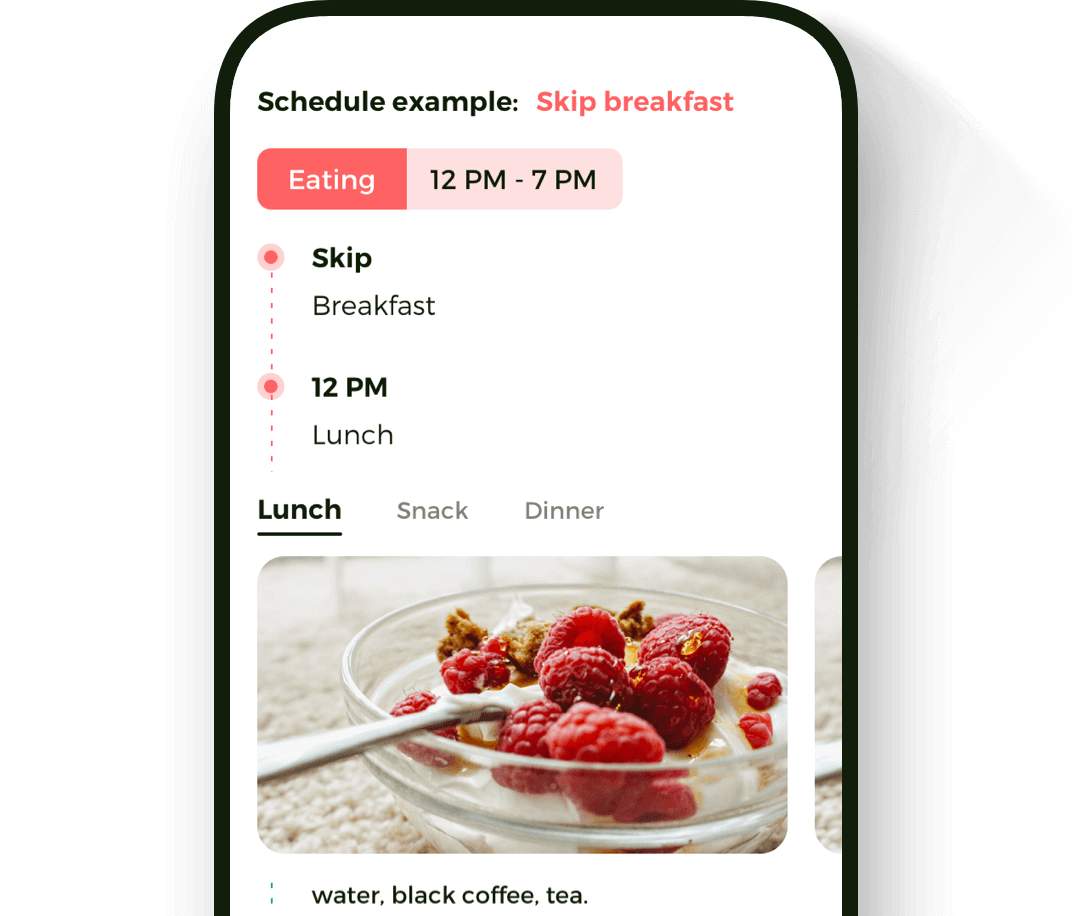 Personal coaching for personal goals
Beginner's plan, weight loss challenge, healthy eating habit… A variety of coaching programs are prepared for you. You could always find the one made for you.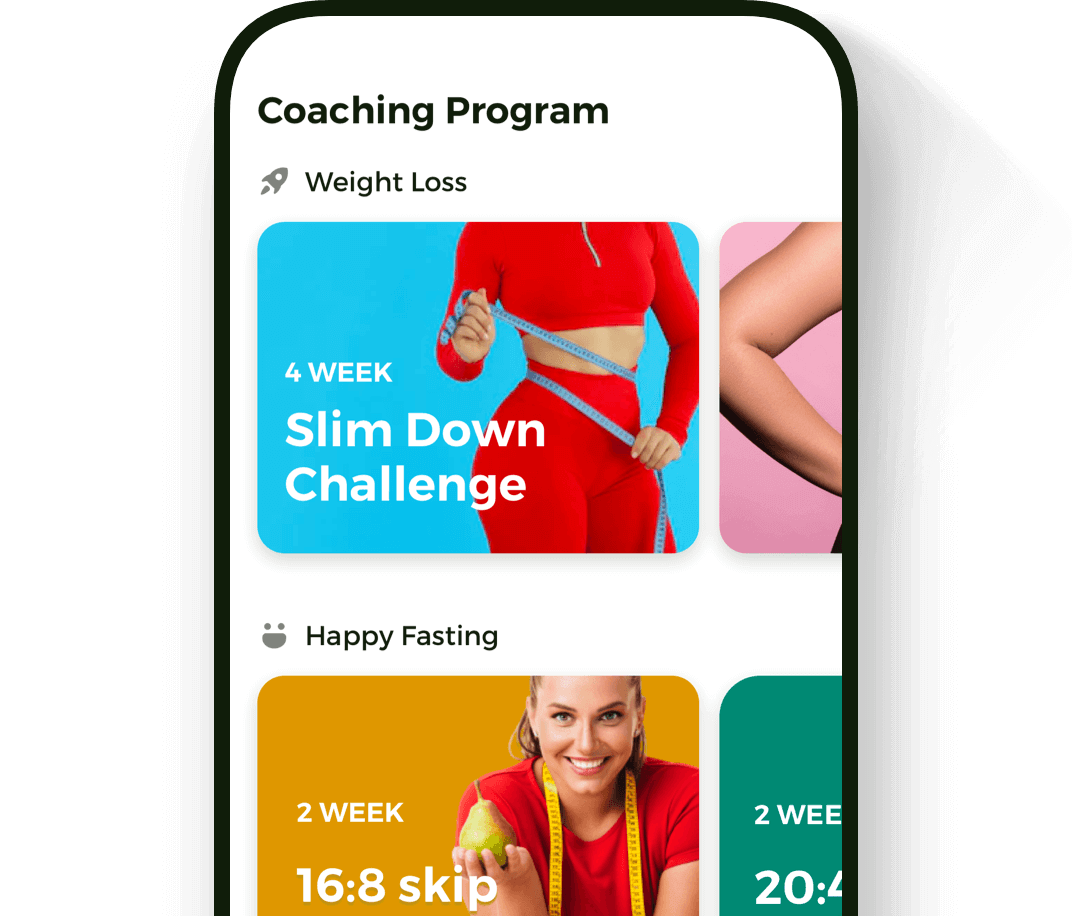 Easy to stick
Tired of counting calories and limited food choices? We got you. No more dieting! No more conflict with your social life! Just follow the tasks SOON assigned to you and you will achieve your goal easily.
Daily tasks to follow
SOON break down a long term plan into simple daily tasks. Little by little, step by step , small actions add to a great success.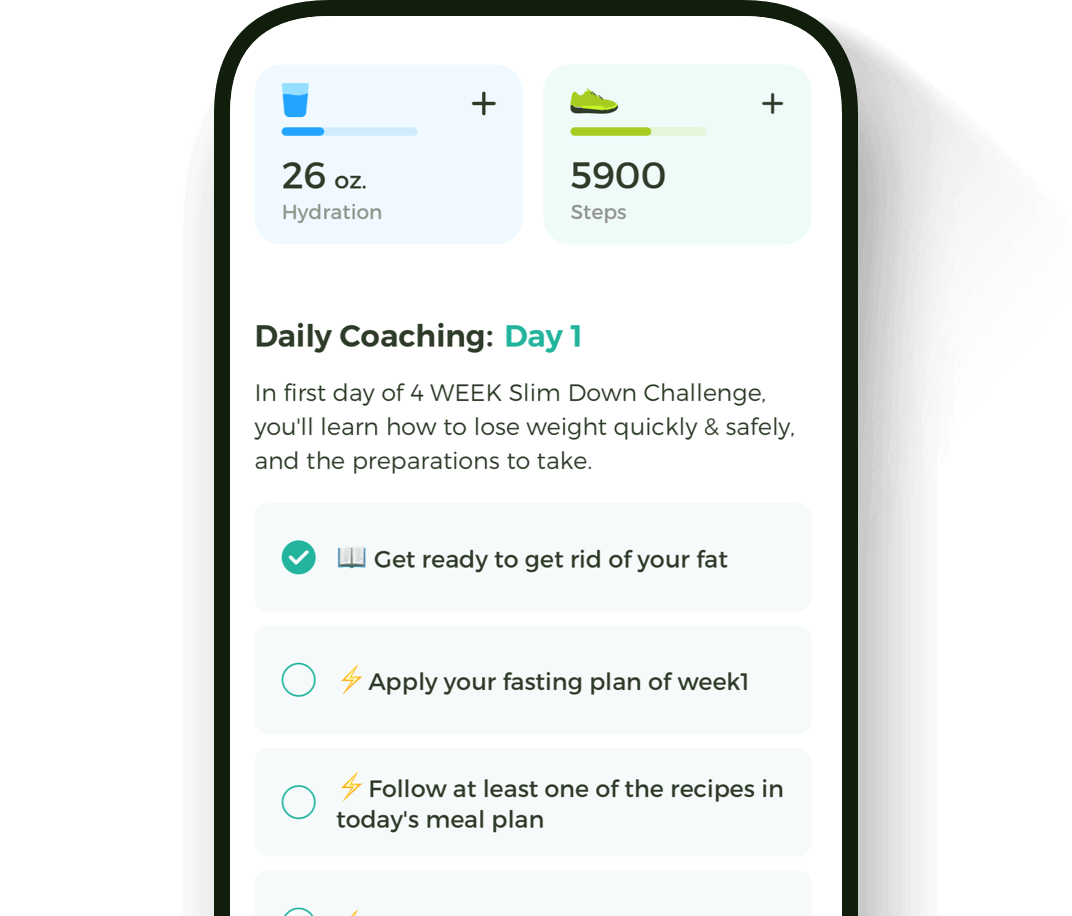 Flexible plans to adjust
SOON only provide plans that work with your life. You can customize your own fasting plan for different weeks or days to make fasting integrate into your lifestyle.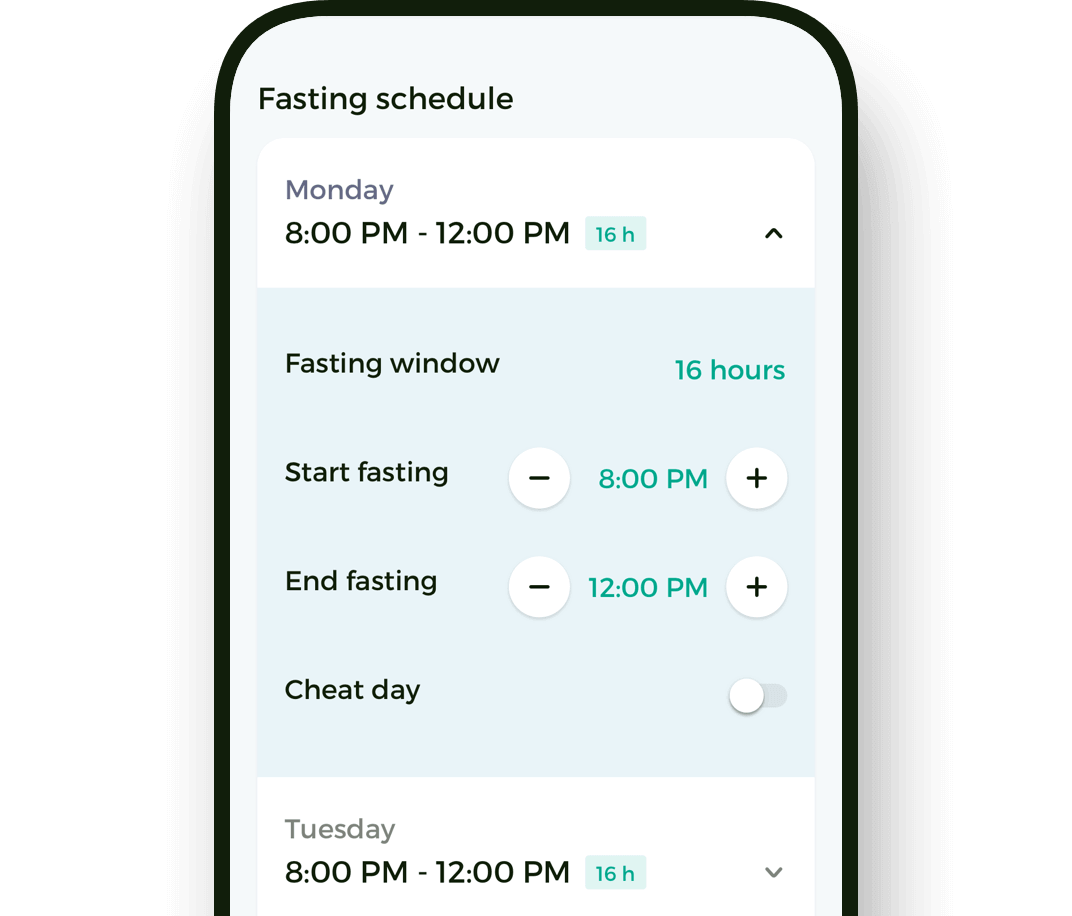 Track your success
Step by step, progress is made. Track every daily win and monitor them grow up to a big victory. You will be proud of all the efforts you have made for a better self.
Intuitive trackers, so easy to use
You can track your fasting hours, water intake, steps, and weight in the SOON app to guide you every day.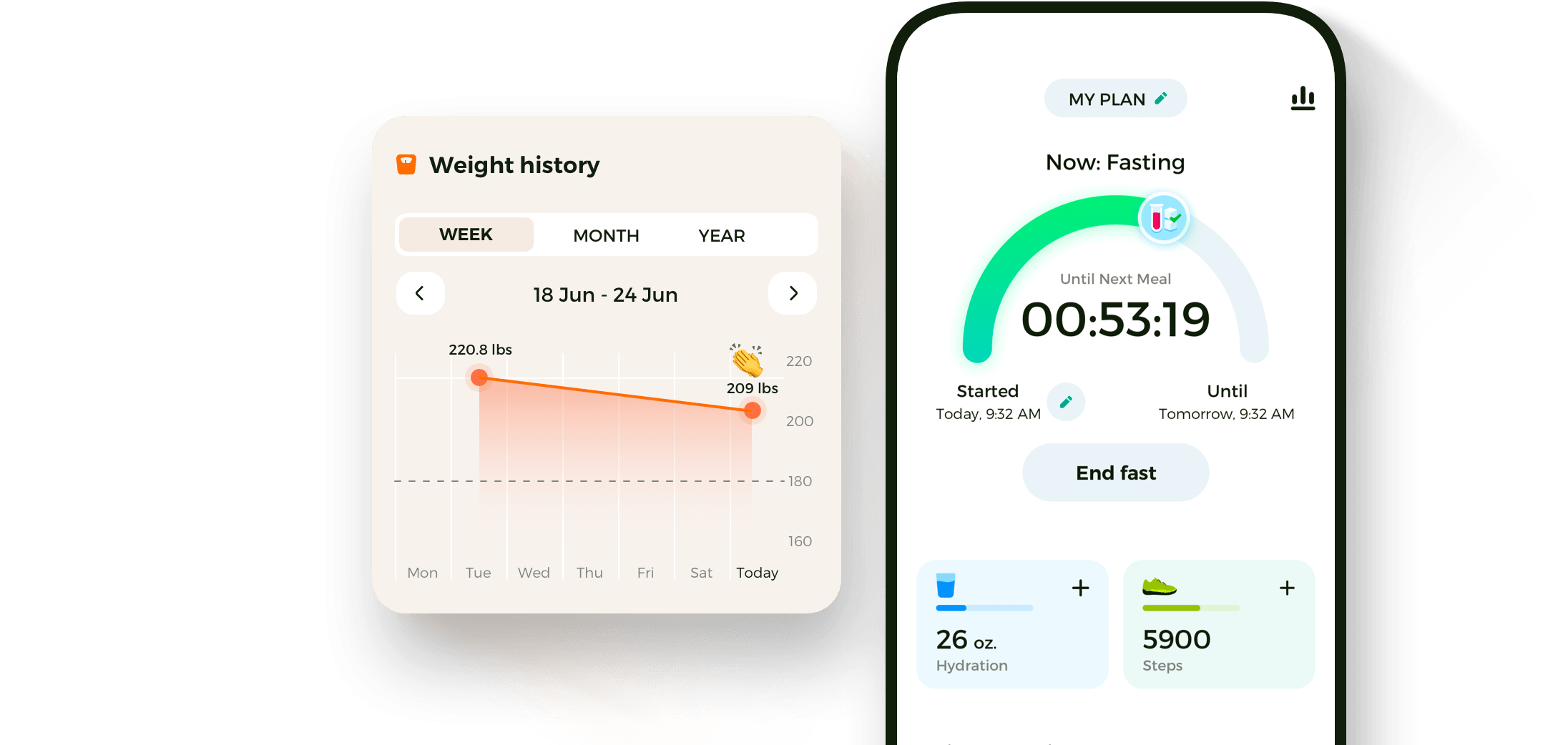 Know your current body status
The fasting tracker will tell you what is happening inside your body cells. Do you feel the fat burning?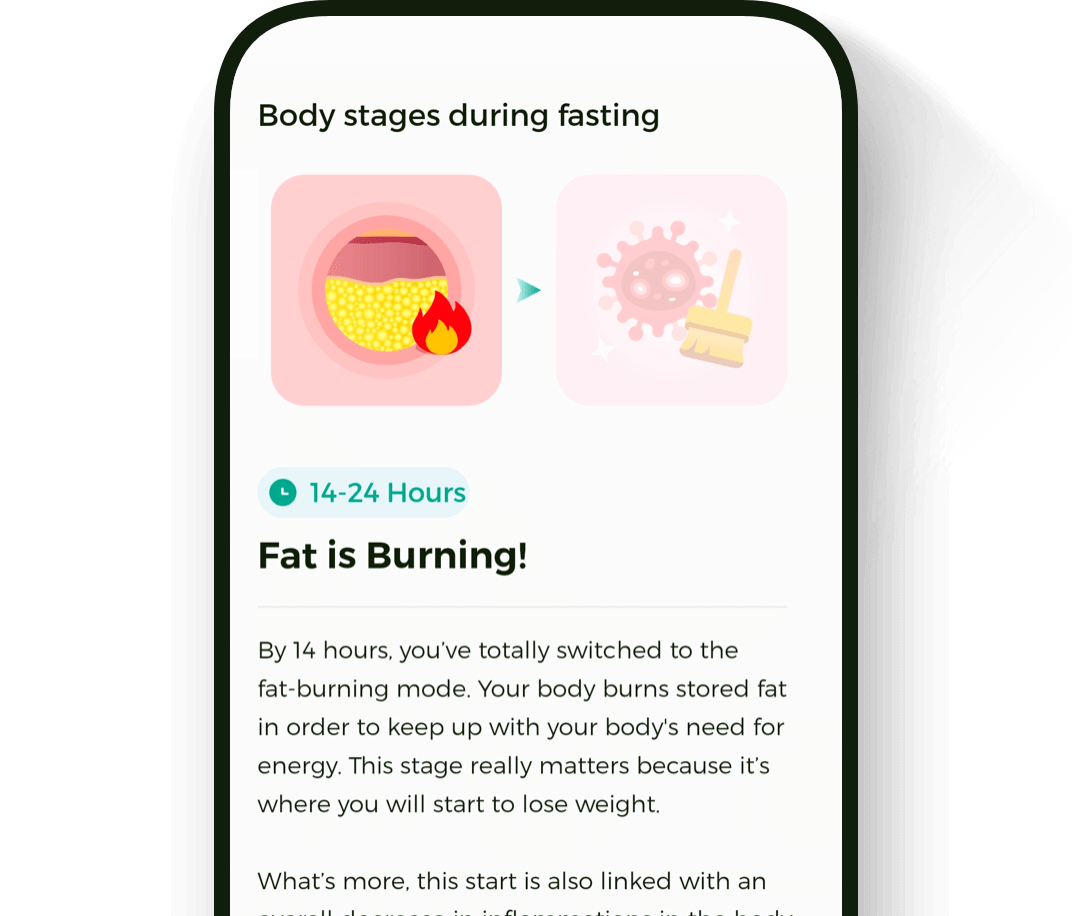 Timely reminder
According to your current body stage, we will remind you when to eat, when to fast, how to drink, and more. You can always stay on track without checking the App.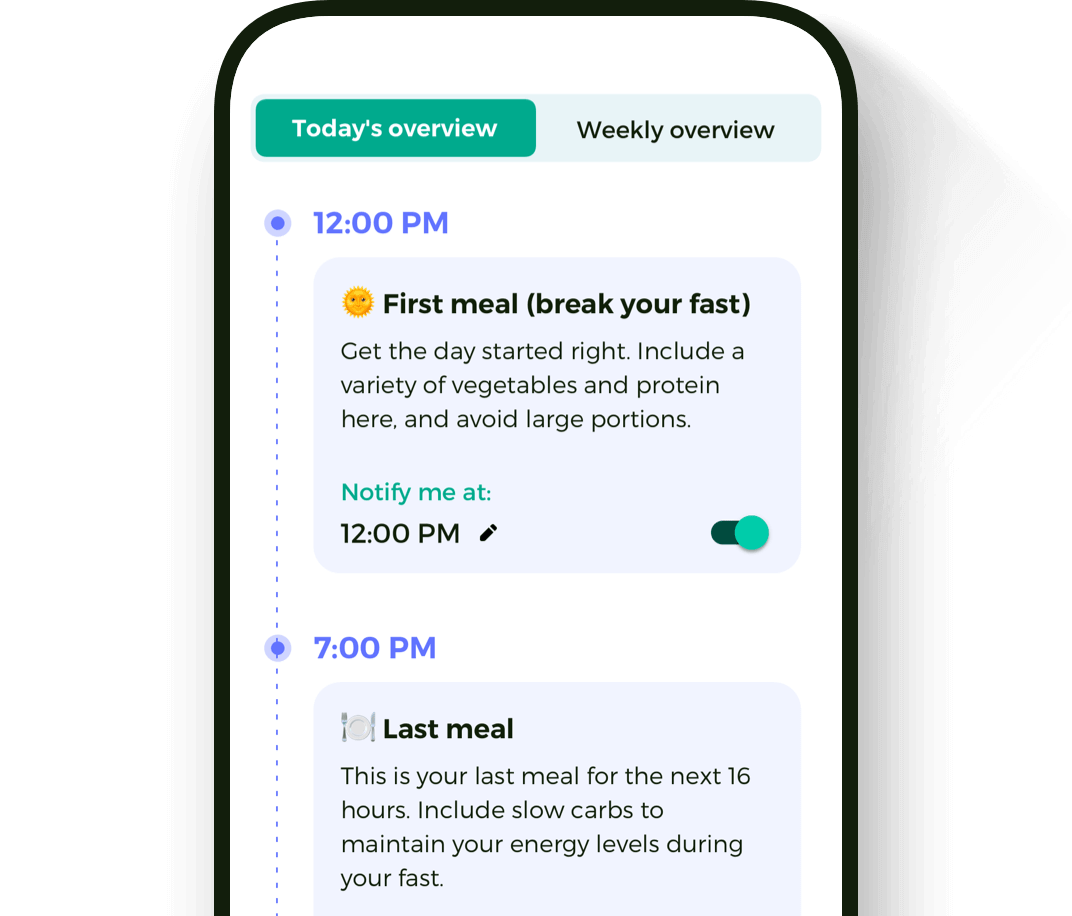 All content you want
Want to explore more about fasting and food? Check for inspiration anytime.
Easy-to-follow tips & practical insights
The evidence-backed content and pratical tips based on your personal habits help you reform your eating habit and achieve a healthy lifestyle.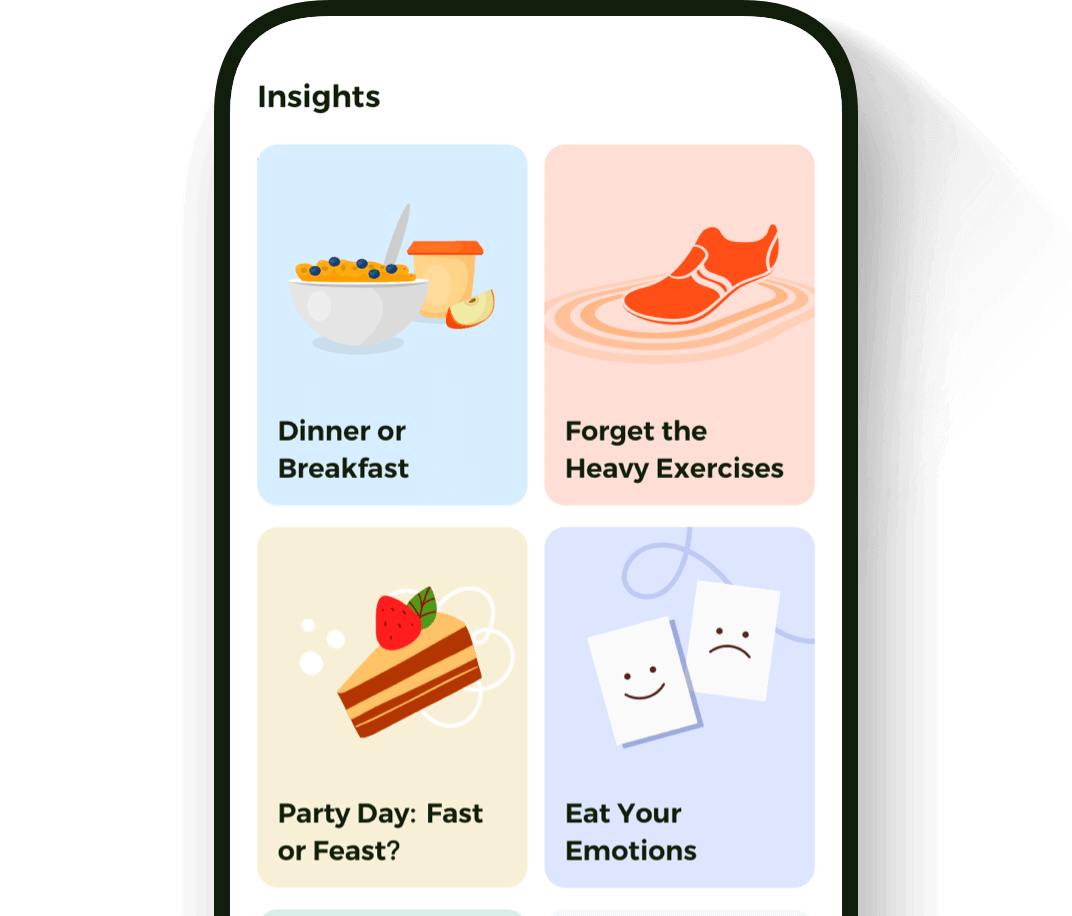 Hands-on recipes
Delicious recipes including all recent popular food trends such as Mediterranean diet and keto has something for everyone.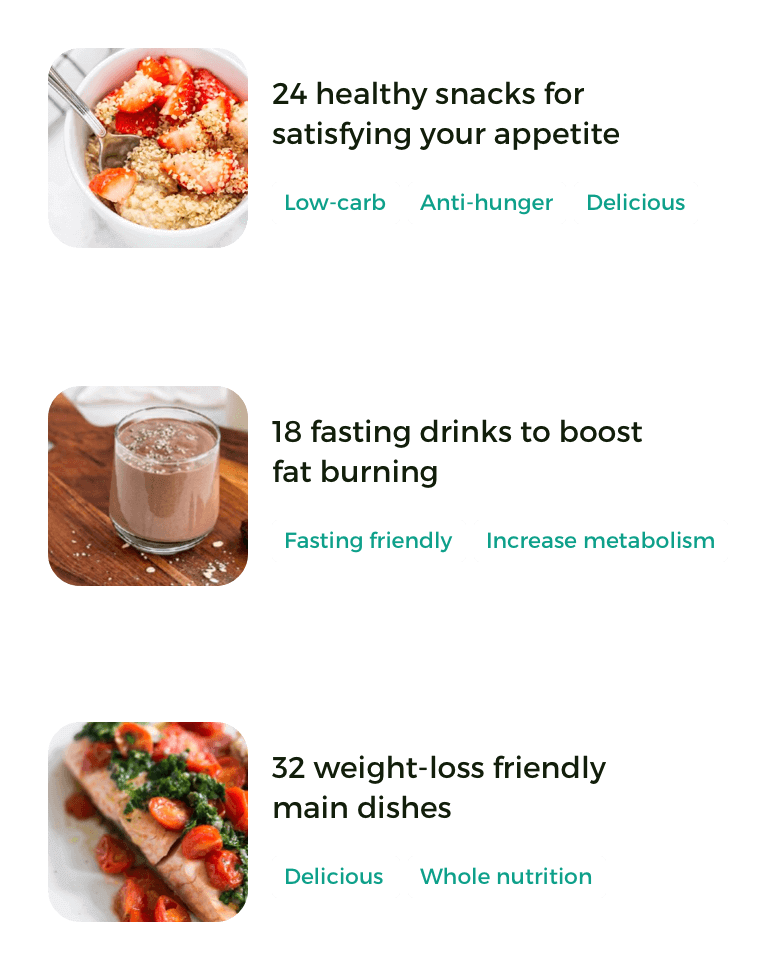 Stay motivated
According to a study, community supports make it easy to achieve your goal. Of course, you are not alone on the way.
Inspire your fellows
You can share your success with other fasters to inspire them or review the lessons they have learnt about intermittent fasting.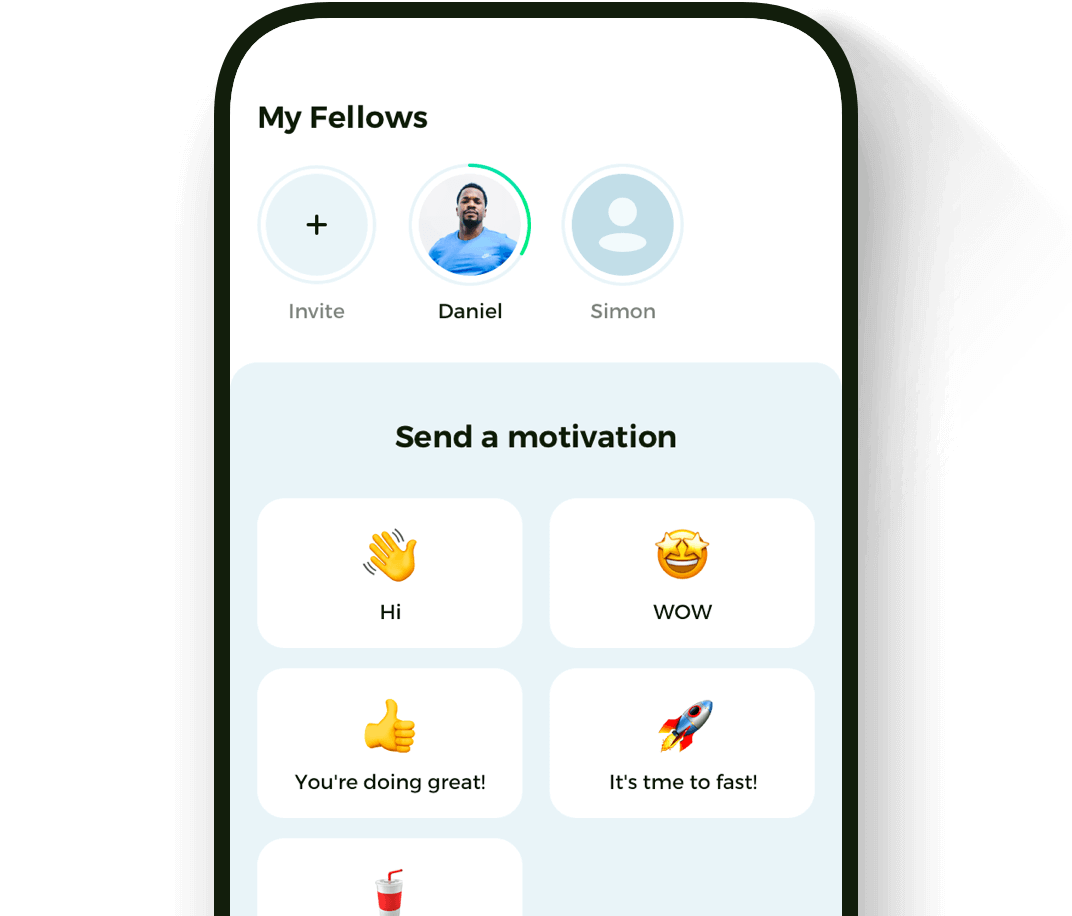 One-on-one consultation
10+ experienced experts and professional nutritionists will give you practical advice to help you stay motivated and keep on track.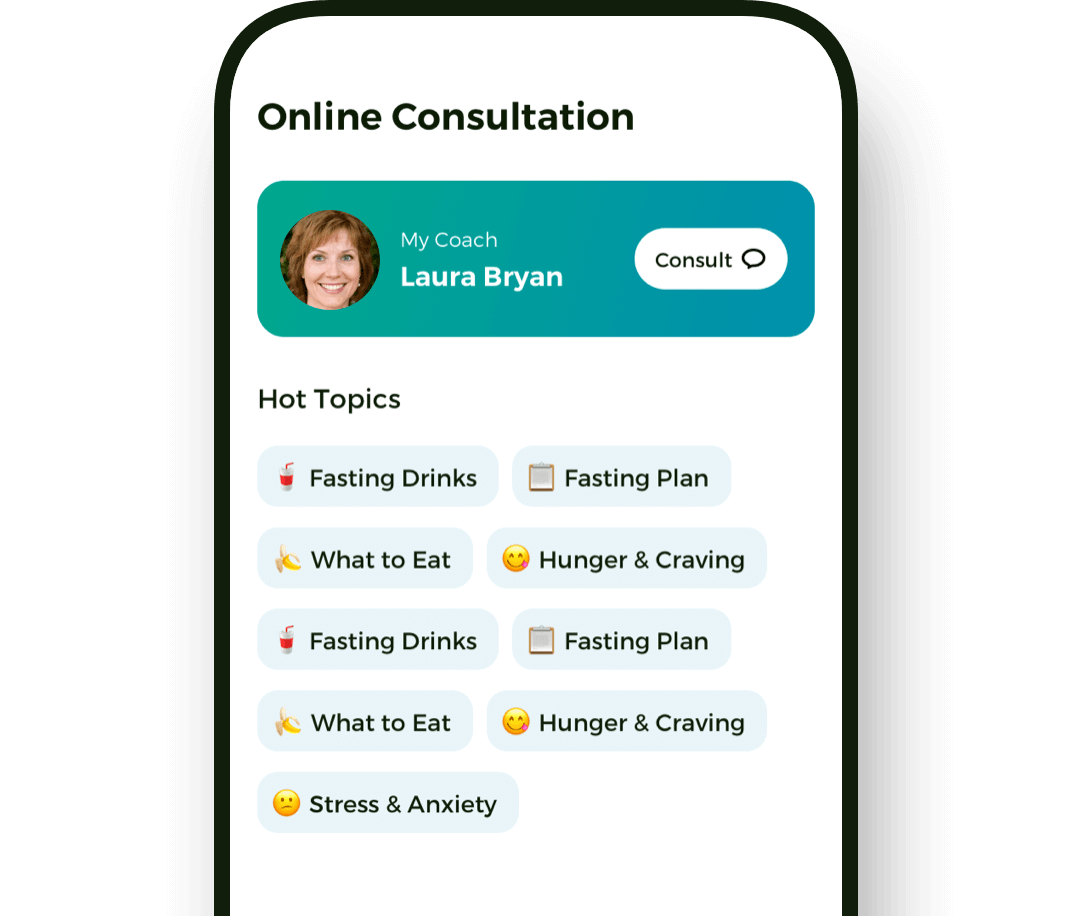 Intermittent Fasting: What're the
Benefits

?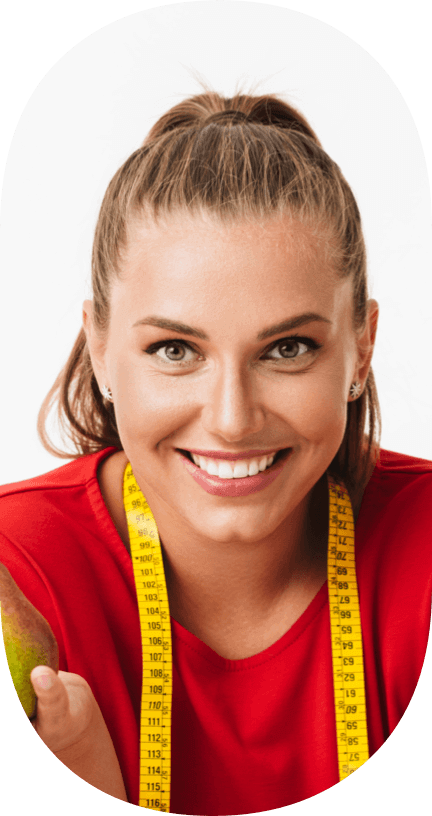 Fat loss
A study review found intermittent fasting resulted in 0.8% to 12% weight loss compared to baseline in the obese population. Studies also found most weight loss through intermittent fasting was fat loss.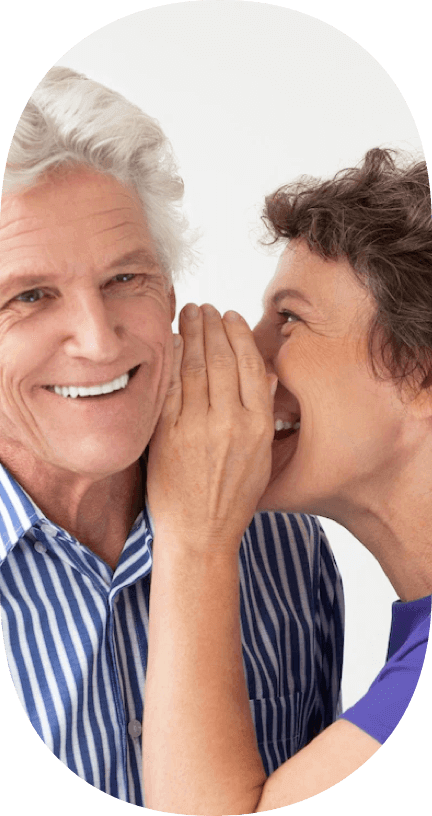 Anti-aging and inflammation
Clinical and epidemiological data showed fasting may retard aging and those related diseases by inhibiting cellular growth pathways, stimulating autophagy and ketogenesis contributing to improved oxidative stress markers.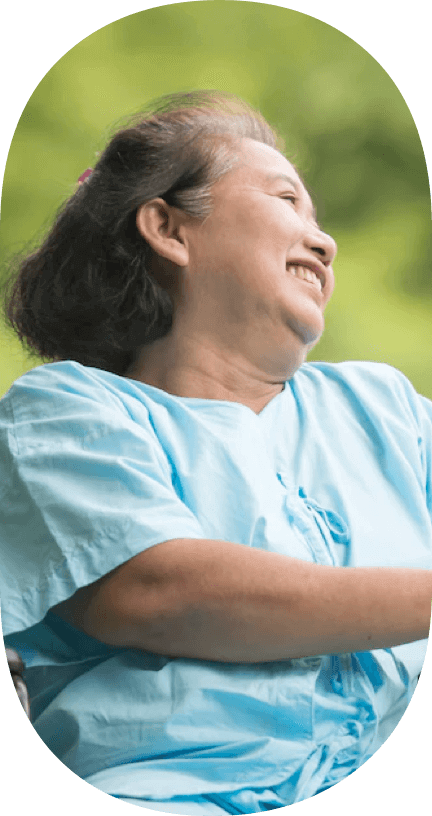 Prevent diseases
Studies have found intermittent fasting can reduce risks of nervous system disease and cardiovascular disease, delay development of cancer. Some studies also found fasting enhances chemotherapy's efficacy and tolerability in cancer patients.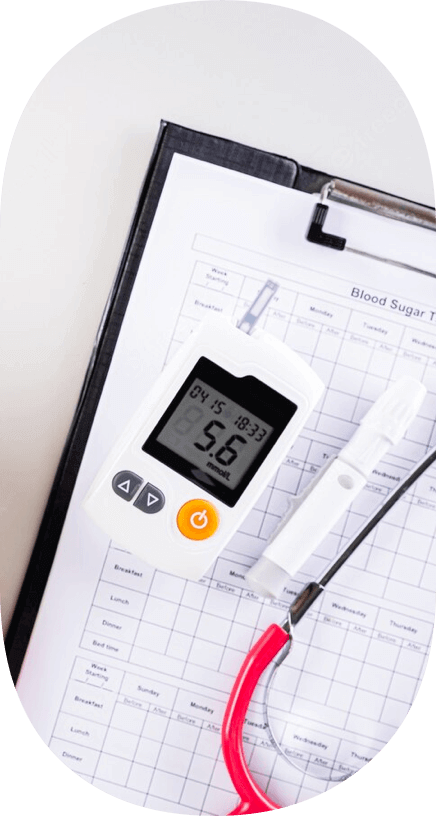 Lower blood pressure and blood glucose level
Studies showed intermittent fasting improved glycemic control and diabetes management among people with type 2 diabetes.People who achieved weight loss after following intermittent fasting from 6 to 24 weeks also reduced blood pressure levels, lowering their cardiovascular disease risks.
Scientific researches on intermittent fasting >
Intermittent fasting was covered in




People love our app
Easy to follow
Easy to use and follow. lost 3 lbs in 8 days. the plan just fits me. meal recommendations are great. please improve the dark mode for nights reading. will recommend to my friends.

This app really works!
Doing it now for 2 week and lost 4 pounds so far. Easiest and healthiest thing I've done to lose weight. The app tells me what to do everyday, all I need to do is follow the tasks.

The best fasting app
It encourages me to keep going. It has great content. I am prediabetic and fast for 15 hours helps me feel good all day.The coach gave me a lot of suggestions.

Encouraging app
I'm on week 2 of fasting and lost 3 lbs and I feel and see the difference! I tried other fasting apps but they weren't very encouraging but this one is VERY encouraging best fasting app I have ever tried!

Friend recommendded
I have several friends who lost significant amounts of weight with this app. I have really been impressed by how it's gone so far! The insights and the reminders really keep me on track.

High customizable
I love the different fasting options available. I already lost 10 lb in 3 week and my stomach feels so much better. Still enjoy wine and my appetite is less than it used to be.