Hello everyone, it's Lindsey. I never identified myself as an overeater. Because I didn't feel sick after binging and I tried to tell myself that overeating is not a big deal. However, overeating is widely considered a disorder by the medical world nowadays.
Overeating is cunning and you won't know it occurs to you unless you carefully check how much you've eaten a day.
Before I took overeating seriously, I had been binging usually twice a week for nearly twelve years. I thought I just ate a little bit more food than others and didn't realize that I was binging at all. What did I eat? An entire cake, or a large box of biscuits in a little while. Eating four double-double hamburgers.
I didn't realize that overeating had become one of my habits since I had been in university. I was free from my home and had a room to myself. The packages of food didn't cost too much for an impecunious college student. The cookies labeled low-fat were always my placebos when I was down.
My childhood is full of snack rewards like a chocolate bar or bagels when I helped mom do something. That may be the beginning of excess weight.
I learned to treat myself nicely to food from my mother. I remember when I was a child, she would reward me with a bar of chocolate or some raisin bagels if I helped her do house chores. I imitated what my mother did as a young adult. I would never be thinking about treating myself to skincare when I made some achievements. It would always be a large meal or cramming myself with snacks.
Six months ago, I felt bloated frequently. I knew I had to take it seriously. Cognitive Behavioral Therapy was the first step of my treatment, which helped me become more practical and less self-destructive and had a more balanced view of life.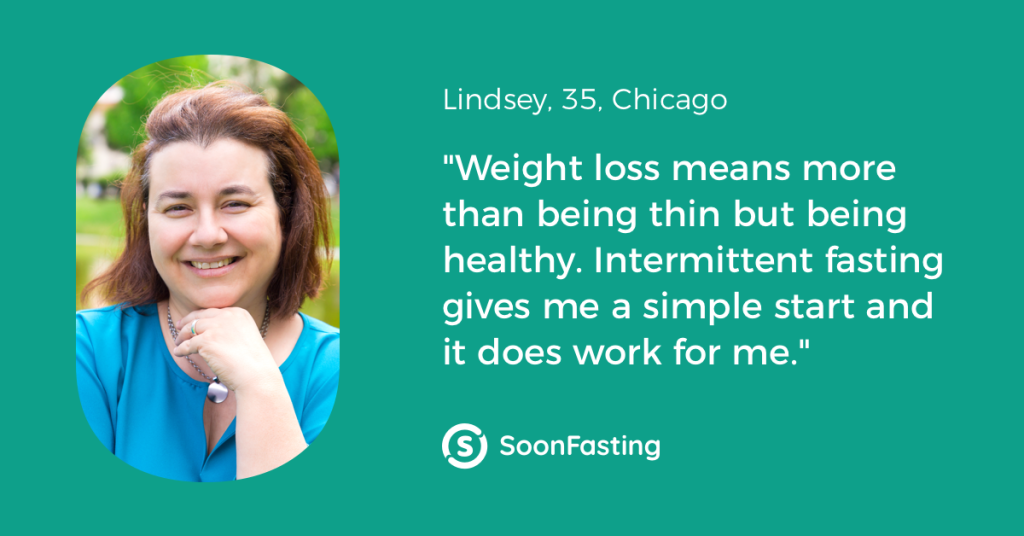 Weight loss means more than being thin and healthy. I must lose weight to some extent.
And then the therapist suggested that I should change my eating patterns. I had tried to just eat less at the very first, but it was too difficult. I had searched for many healthy eating patterns that could work on my body. However, most of them highly restricts the amount of food I eat.
Intermittent fasting attracted my attention; the rule of it is only required when you eat instead of making you hungry. I knew I must eat less than before, but cutting the amount suddenly caused me to feel faint from hunger. I started by eating only for 8 hours without food restrictions.
Intermittent fasting gives me a simple start and it does work for me.
I had been reducing my food intake slowly and trying not to make me feel hungry. After a period of time, I went out with my friends, and she was surprised that I had the same meal as hers. I didn't even notice that! Suddenly I realized I couldn't remember the last time I had a bag of cookies sitting on the couch.
It's been three months and two weeks since I started following intermittent fasting. What made me more surprised was that I had lost 20 pounds, I didn't pay any attention to the scale. I didn't eat less at the beginning, however, the therapy and intermittent fasting help me eat healthily and overcome binge eating naturally.
Now I have totally gotten rid of overeating. Intermittent fasting become part of my lifestyle but it's not the only principle. Sometimes I would try to fast for 20 hours a day. And I would attend a party and feast myself occasionally.