Today, almost everyone is consciously keeping an eye on their weight. People from all around the world are searching for various techniques to lose weight quickly utilizing both conventional and contemporary methods. As a result, comparisons comparing the various strategies have been made in an effort to determine which is best. One of the key arguments for and against calorie restriction is intermittent fasting. It is time to attempt to end this argument once and for all.
Both strategies are backed by professionals. Each has advantages over the other for a variety of reasons. You need to look at factors like the advantages of intermittent fasting vs. calorie restriction, the results of intermittent fasting vs. calorie restriction weight reduction, and other things in order to get an almost conclusive answer.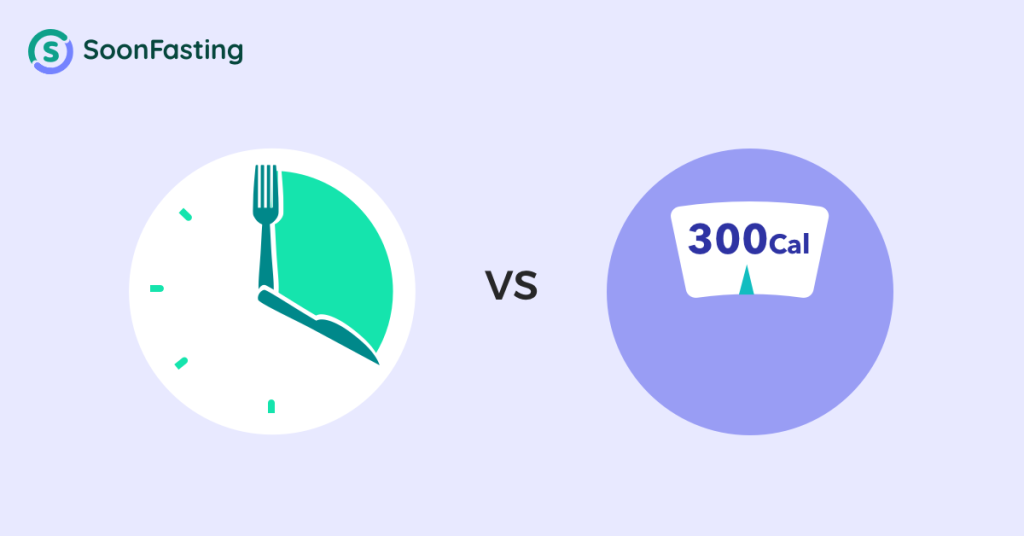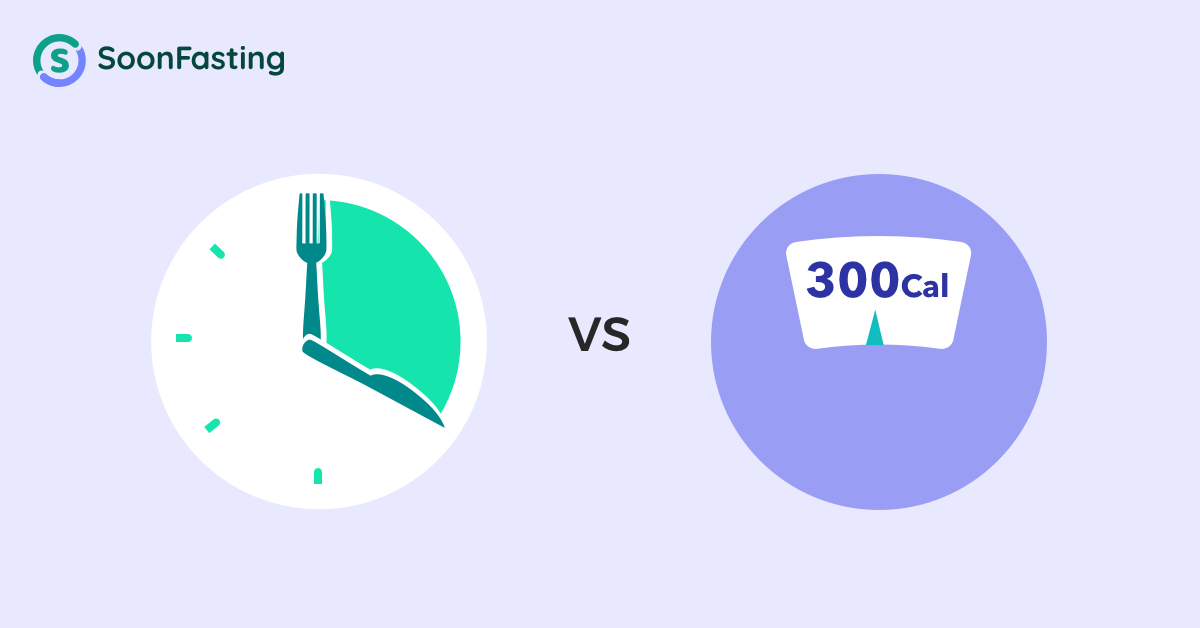 What is Intermittent Fasting?
Intermittent fasting is nothing new. In the hunting era, people don't conform to a breakfast-lunch-dinner diet model because when and what to eat depended on the hunting result. Whenever there were disasters or bad weather, they failed to eat anything and had to go through hunger sometime. That's what intermittent fasting was like in old times.
When you engage in intermittent fasting (IF), you periodically abstain from eating. Depending on yourself, the fasting time can vary from 8 hours to almost 36 hours. Fasts lasting longer than 36 hours are typically referred to as "extended fasts". It's not necessary for an intermittent fast to have no calories. On "fasting" days, certain protocols—like alternate-day fasting—permit up to 25% more calories.
How Does Intermittent Fasting Work for Weight Loss?
Intermittent fasting can be done in a variety of methods, but they all begin with deciding on regular eating and fasting windows of time. The way intermittent fasting works is by extending the time it takes for your body to finish burning the calories from your last meal and start burning fat. If a person is eating three meals a day plus snacks and isn't exercising, they are constantly consuming calories and aren't burning off their fat reserves. Therefore, intermittent fasting is beneficial for weight loss because it helps burn fat and leads bodies to autophagy and intermittent fasting naturally overcomes weight loss barriers.
How to Do Intermittent Fasting for Weight Loss?
Intermittent fasting comes in a variety of forms including:
Time-restricted eating
It involves eating during the hours after a 12-hour or longer fast each day. The 16/8 technique is one prominent illustration. There is a daily 16-hour fast and an 8-hour window for eating, during which you can eat two, three, or more meals.
The 5:2 pattern
The 5:2 diet calls for eating normally five days a week while limiting your caloric intake to 500–600 calories per day on the other two.
Alternate-day fasting
The alternate-day fasting method allows for a day to restrict calorie consumption followed by unlimited eating the following day.
Eat Stop Eat
In the Eat Stop Eat method of intermittent fasting, you fast for 24 hours once or twice a week.
The warrior diet
One of the first well-known diets to feature a type of intermittent fasting was the Warrior Diet. It entails eating one substantial meal at night and small portions of raw fruits and vegetables during the day.
What is Calorie Restriction?
Calorie restriction is also known as the shortened form-CR, which is a number game to lower your calorie intake by 10% to 40% depending on your personal objectives. Consuming fewer calories will significantly assist you in losing body weight quickly. To ensure that your energy levels remain high and that your nutritional demands are satisfied, you must pay attention to the food you consume. You will feel fuller for longer if you eat essential nutrients.
How Does Calorie Restriction Work for Weight Loss?
Calorie restriction is the practice of limiting daily calorie intake on average without experiencing malnutrition or nutrient deprivation while in fasting diets, a person severely restricts or skips all meals at specific times of the day, week, or month. For weight loss, a calorie deficit must be created. Some medical specialists' recommendations to reduce daily caloric intake by 500-750 calories are likely to promote weight loss, at least in the short term.
The NIA funded a ground-breaking clinical trial called Comprehensive Assessment of Long-term Effects of Reducing Intake of Energy (CALERIE) to carry out a more thorough investigation of calorie restriction in humans. The experimental group's daily caloric intake was intended to be reduced by 25% compared to that of the control group during the trial. Even though they fell short of this goal, they still managed to cut back on calories by 12% each day and over the course of two years, maintain an average weight loss of 10%. Two years after the intervention ended, a follow-up study discovered that participants had maintained a large portion of this weight loss. It's crucial to understand that calorie-restrictive diets are not starving diets. It is the calorie restriction or the restriction diets that help you lose your body fat in the CALERIE trial.
How to Do Calorie Restriction for Weight Loss?
The key to calorie restriction is consistency, which means drastically reducing the number of calories you consume each day. Consider that if you used to consume 3000 calories per day, you might suddenly only be getting 2500 or perhaps 2000 calories. But most importantly, make sure you're getting adequate nutrition.
"If you're cutting calories and not paying attention to how you eat, there could be some severe health consequences," says Susan Moores, who is a registered dietitian nutritionist in St. Paul, Minn. And she also recommends," Definitely fruits and vegetables — there's not a bad one on in the bunch. Also, whole grains, oats, barley, lean sources of protein — lean red meat, fish, poultry, and eggs, and legumes, which are very power-packed and often forgotten."
However, it is best to consult a qualified dietitian or physician about your optimum calorie reduction goal. You can use this calculator to estimate a calorie goal for weight loss that would be good for you, but bear in mind that this is merely a rough estimate and that your own requirements might vary.
Intermittent Fasting vs Calorie Restriction
There are several similarities between calorie restriction and intermittent fasting. Both eating habits are excellent weight loss methods since they restrict your food in some way. But one or the other may be better suited for your particular objectives depending on a few key distinctions between them. Here are some similarities and differences between these two plans on offer:
Similarities
Both intermittent fasting and calorie restriction work for weight loss and have some similar health benefits. Intermittent fasting promotes weight loss by lengthening the time it takes your body to start burning fat after finishing burning the calories from your last meal while the calorie restriction creates the calorie deficit to help you lose weight!
In addition, numerous human studies compare calorie restriction to intermittent fasting in overweight individuals while keeping the calories in both groups constant (i.e., lowered from their usual diet). Overall, results generally imply that both calorie groups reduce body fat and raise cholesterol and blood pressure levels.
At the same time, don't forget the side effects of these two methods. They probably both can cause hunger and cravings, fatigue and low energy, sleep disturbances, irritability, other mood changes, and so on if not used properly or just at the beginning phase.
Differences
CR and IF have significant distinctions despite appearing to be similar. Since IF is often simpler to sustain on a mental and physical level, it is frequently more effective at regulating blood sugar and blood pressure, controlling lipids, managing insulin resistance, boosting lean mass, and lowering the risk of chronic diseases like heart disease. For those who have a history of eating disorders, are pregnant, or are overly stressed, it is not advised.
Short-term weight loss with CR is effective, but maintaining consistency for a long enough period of time to observe results can be challenging and, if done improperly, can result in malnutrition. CR might make you hungrier, less motivated, angry, and fatigued, which can fool your brain into seeking unhealthy foods because it is spread out over numerous lower-calorie, less-filling meals.
Should You Try Intermittent Fasting or Calorie Restriction?
There is not enough evidence to support the use of any kind of intermittent fasting and calorie restriction. There is still much to learn about their efficacy and safety, particularly in older persons. You might be enticed to give one of these eating regimens a try. Whatever you attempt, you should be sure that it gives you a safe amount of nutrition. Before making any large dietary changes, discuss the advantages and disadvantages with your healthcare physician.
Intermittent fasting and calorie restriction can be combined together to boost weight loss results. For example, an upgraded 5:2 intermittent fasting plan suggests five days of eating without any restrictions and two days of partial fasting with foods whose calories are limited to 800 calories.
Other Must-Follow Tips for Weight Loss
In fact, there are also some small but must-follow tips for weight loss except intermittent fasting and calorie restriction.
Engage in some physical activity.
If you're attempting to lose weight, you've probably heard the advice to "eat less and exercise more." You can increase your muscle mass and tone your entire body by including weightlifting in your exercise regimen. Additionally, studies have shown that lifting weights slightly speeds up your metabolism, allowing you to burn more calories all day long, even while you're at rest.
Get a good night's sleep.
A healthy weight loss plan must include getting enough, good sleep. According to a study, lacking sleep during dieting can undermine the effect of weight loss and promote overeating. To improve your sleeping quality, you can keep a regular sleep schedule, sleep in a dark room, or not eat late before bed.
Drink a glass of water before your meals.
People claim that water causes weight loss, but they are unsure of the best way to consume water to lose weight. Some individuals believe that by continuously consuming water throughout the day, neither calories nor a feeling of fullness will be added. But it causes bloating and water retention as a result. Your body may then gain water weight as a result of this. Water is a calorie-free beverage that fills you up without supplying your body with calories. To ensure that you eat less than you usually do at meals, you must drink a glass of water first. Your overall calorie intake is decreased in this manner, which causes weight loss.
References: