The process of losing weight may seem difficult, but with smart planning and full dedication, you can handle it better. In addition to adopting a healthy lifestyle, exercise is essential to maintaining your fitness and losing those extra pounds. At the same time, keeping an eye on your eating pattern is crucial. But what is the ideal eating or diet plan to lose weight? Those who are prepared and determined to change their physical appearance have been always wondering this question. A brief online search from healthline media turns up two well-liked dietary approaches for weight loss: Six little meals against intermittent fasting which has been a topic of great attention in the wellness sector in recent years.
So, which strategy is most effective? And which ought you to adhere to? Let's discuss it together! Continue to read as this article has got all covered!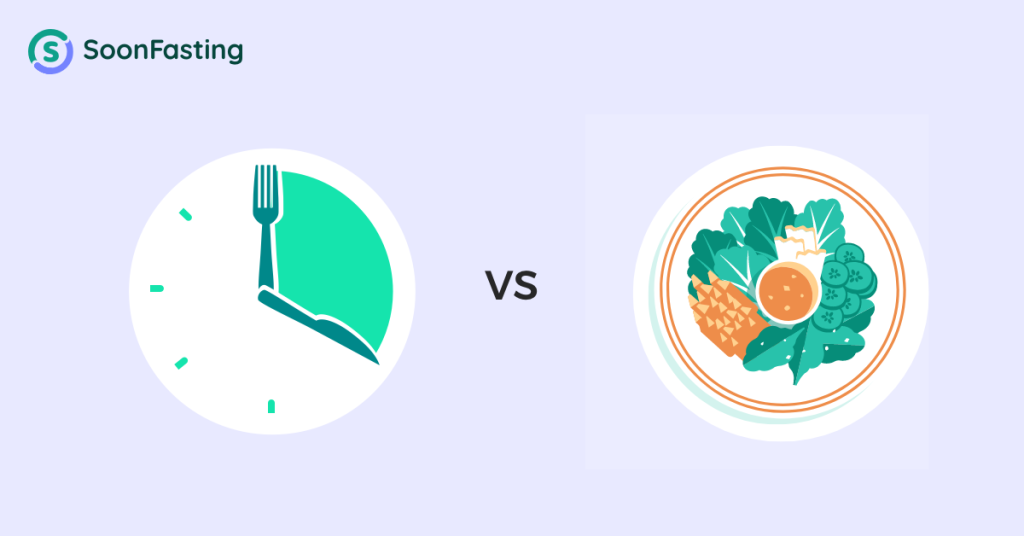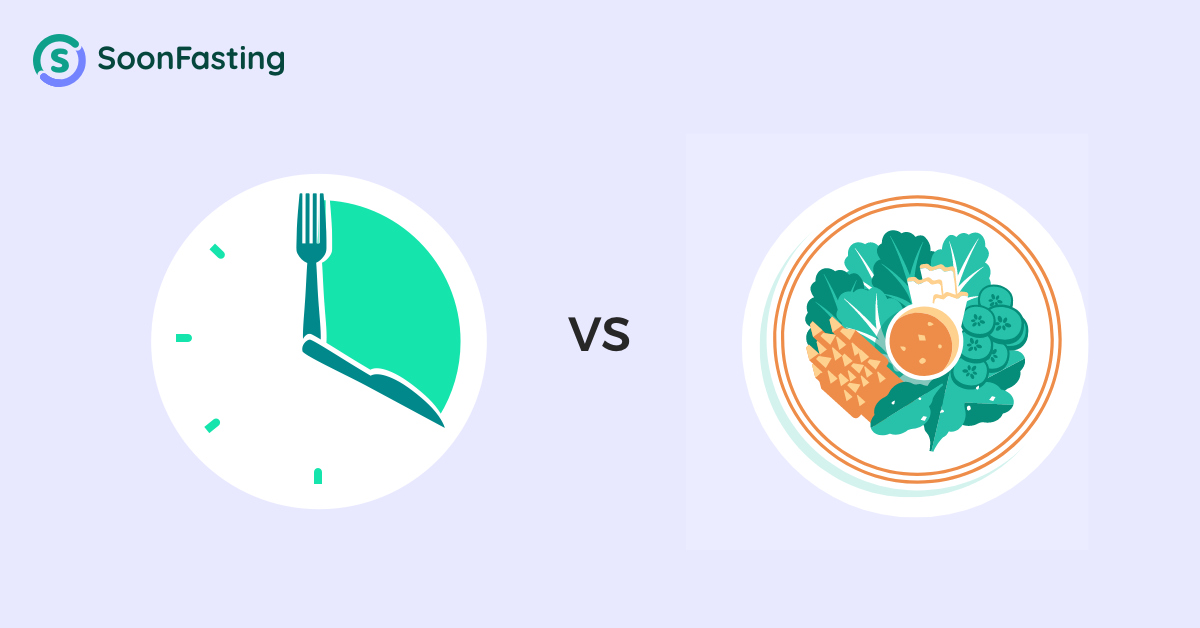 How Does Intermittent Fasting Work for Weight Loss?
Here's a quick introduction before you decide if small meals or intermittent fasting will be more effective for you. A dietary plan known as intermittent fasting alternates between periods of eating and fasting. For example, the 16:8 intermittent fasting allows you to eat during an 8-hour eating period of 24 hours. However, there are no precise guidelines in this plan on the composition of your meals during the eating period.
It helps you eat fewer calories, which is the major reason why intermittent fasting promotes weight loss. You won't be consuming as many calories during mealtimes unless you make up the difference by eating significantly more. The weight loss is mostly mediated by a decrease in overall calorie intake, even though calorie counting is typically not necessary for the eating periods when conducting intermittent fasting.
How Do Frequent Meals Work for Weight Loss?
A key component of this eating plan is the content and quantity of each meal. Lean protein, fiber-rich vegetables, and a modest amount of complex carbohydrates are all present in breakfast meals, whereas complex carbohydrates are absent entirely from lunch and dinner meals. Every meal is low in fat. Therefore, it may promote the process of weight loss. But is this really the case?
According to the five to six meals a day theory, it boosts your metabolism because food digestion uses up calories. Although it is true that digestion burns calories, this does not necessarily imply that you will burn more calories if you digest your food more frequently. Thermic effect of food (TEF) is the word used for this. TEF typically consumes 10% of your daily caloric intake. What counts, though, is your daily caloric intake, not the frequency of your meals. The same results can be achieved by eating six 500-calorie meals as opposed to three 1,000-calorie meals. In all scenarios, you will burn 300 calories at an average TEF of 10%. Numerous studies show that altering the frequency of meals has little impact on the total calories burnt.
Since eating frequently has not much influence on your calorie intake, it also has no impact on burning fat. In fact, a study comparing the impact of eating 3 and 6 meals a day in 16 obese adults revealed no differences in weight or fat loss. In other words, if meals increase, weight may keep the same.
Comparison between Frequent Meals vs Intermittent Fasting
About intermittent fasting and meal frequency, many myths are spread.
Myth#1: Frequent meals and intermittent fasting both have some health benefits.
Fasting has been practiced by humans for countless years. Human bodies are capable of handling fasting spells. According to research, fasting has advantages for weight loss, metabolic health, disease prevention, blood sugar levels balanced, and even life extension.
You avoid experiencing the sense of starvation that comes with fasting by eating every two to three hours. Because of the continual flow of healthy calories, energy levels are high and consistent. And muscle mass is preserved when an activity program is followed.
Myth#2: Frequent meals and intermittent both have some drawbacks.
When food is all around you, it might be difficult to go without eating for an extended period of time. Skipping meals while your friends and family are enjoying a meal together might be uncomfortable in some social situations. Some people find that they overeat while they are in an eating cycle, and some people find that going without food for an extended period of time makes them more obsessed with it.
As for frequent meals, the meal plan, and meal timing comes first which means that you have to plan ahead. Every. Single. Day. Get used to carrying around a small cooler filled with containers of chicken, broccoli, brown rice, and sweet potatoes. Each meal is small, so restraint is required. Unless you are including the occasional cheat meal or cheat day, there is no room in this diet for empty calories or comfort foods.
Myth#3: There are some differences between frequent meals and intermittent fasting.
When it comes to the definition of these two concepts, frequent meals mean that you divide the whole-day eating into frequent small meals, usually more than three normal meals while intermittent fasting allows you to skip meals for long-time fasting.
The second difference lies in the meal content of these two strategies. The Six-Small-Meals plan places a lot of emphasis on the specifics of each of your small meals. Lean proteins, vegetables high in fiber, and a few complex carbohydrates make up your meals. This strategy is a sure guarantee for fat reduction, not simply weight loss, due in large part to the careful monitoring of calorie content. However, the contents of your meals during eating periods are not taken into account with intermittent fasting.
Last but not least, the meal size is also an important factor contributing to the differences between frequent meals and intermittent fasting. The frequent meals diet likewise emphasizes meal quantity, which makes it reasonable given that you eat several times each day and extra calories would mount up quickly. Since this is typically done by weight, you'll be utilizing a food scale as you prepare your meals for the day to make sure you have precisely the proper amount of lean protein and complex carbs. Frequently, vegetables are measured rather than weighed. However, the amount of your meals during eating periods is not taken into account when using intermittent fasting.
What Else Should Be Done for Weight Loss?
However, a balanced, calorie-restricted diet along with increased physical activity continues to be the cornerstone of a successful weight loss program. You must make long-lasting adjustments to your eating habits and lifestyle for successful, long-term weight loss. Here are some other tips for fat loss:
Eat breakfast
Do not skip breakfast. Not eating breakfast will not aid in weight loss. You can be deficient in important nutrients and end up nibbling more frequently throughout the day because of hunger.
Increase your intake of protein.
Protein is the nutrient king when it comes to weight loss. A high-protein diet can increase metabolism by up to 80-100 calories per day since your body burns calories while digesting and metabolizing the protein you eat. Additionally, a high-protein diet might increase fullness and decrease hunger. In fact, according to some research, a high-protein diet results in daily calorie reductions of almost 400. More specifically, consuming a high-protein breakfast with eggs, can have a significant impact. Additionally, stop thinking that consuming proteins is quite different. As a matter of fact, proteins can be got from some protein sources that are easy to get, food sources.
Have a good sleep at night
Numerous studies have demonstrated that receiving fewer than 5 to 6 hours per night is linked to an increased risk of obesity. According to research, the body's metabolism, which is the process by which calories are converted into energy, slows down when people get little or poor-quality sleep. Unused energy may be stored as fat by the body when metabolism is less efficient. So try to optimize the quality of your sleep.
Control your stress level
As part of the body's fight-or-flight reaction, stress causes the release of hormones like adrenaline and cortisol, which at first suppress hunger. However, chronic stress can cause cortisol to stay in the system for a longer period of time, increasing hunger and possibly causing people to eat more according to some research.
Some strategies for controlling your stress include:
yoga, meditation, and tai chi
breathing and relaxing exercises
spending time in the fresh air, such as walking or gardening
Incorporate exercise into your life
Exercise can assist sustain weight loss or preventing excessive weight gain. Calorie burn occurs during physical exertion. You burn more calories when you engage in more vigorous exercise. Regular gym visits are important but don't stress if you can't find a significant amount of time to work out every day. Anything you do is preferable to doing nothing at all. Simply increase your level of activity throughout the day to gain the rewards of exercise. According to study that was published in January 2014 in the journal Progress in Cardiovascular Diseases, physical activity is essential for truly maintaining weight loss.
Burn an additional 100 calories per day to lose 10 pounds without dieting. Try one of the following things:
Take 20 minutes to walk a mile.
Spend 20 minutes pulling weeds or planting flowers.
Lawn-mowing for 20 minutes.
Spend 30 minutes cleaning the house.
Jog for 10 minutes.
For those who feel bored with conventional steady-state workouts, HIIT can be particularly tried in enhancing fitness, burning calories, and boosting endurance in a short period of time. To prevent injury or burnout, it's crucial to begin HIIT cautiously and gradually increase the intensity and duration over time. Moreover, some HIIT hacks can be kept in mind to double the results without effort.
It is crucial to keep in mind that there are no quick ways for losing weight. Eating a balanced, nutritious diet is the greatest method to achieve and keep a healthy weight. However, you'd better ask for medical advice first when you want to try a comparatively new method or diet to lose weight. Hope you all can achieve success on the road to weight loss!
No matter what solution you'd like to stick to for weight loss and body health, you always need an effective tool. For example, if you select intermittent fasting, an intermittent fasting app is strongly recommended because it reminds you to start and end your fasting windows through notifications and provides you with optimal recipes friendly with nutrition intake and weight loss.
References: