It's that time of year once more when fad diets go haywire. If you want to lose weight, there may be a number of items you're subconsciously adding to a "do not consume" list. So how about enjoying the great variety of things you can consume in a healthy and balanced eating pattern instead of eliminating some of your favorite meals and living in a "no" zone? In fact, what you eat does help with weight loss, not what you avoid eating as the main reason for obesity is that the calories you absorb outweigh the calories you consume.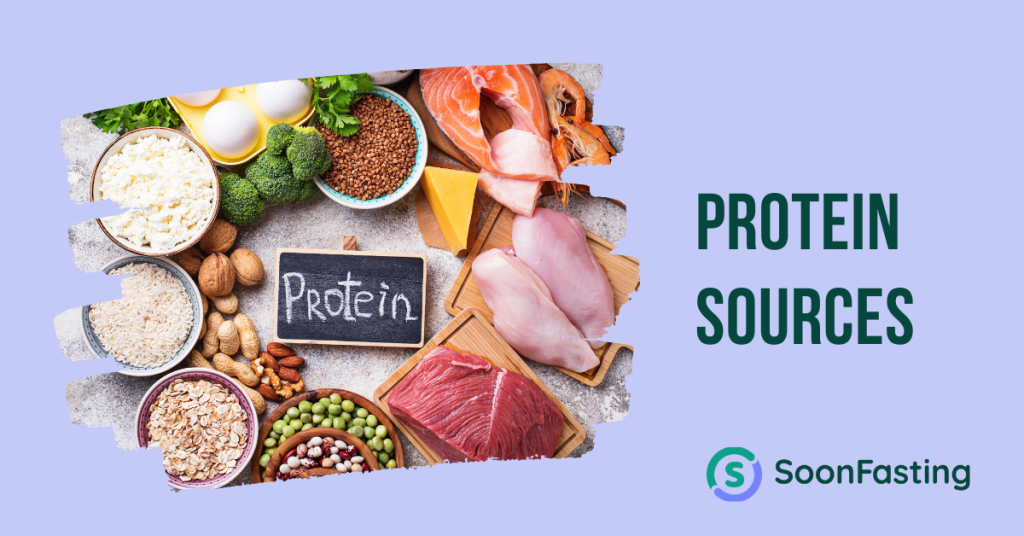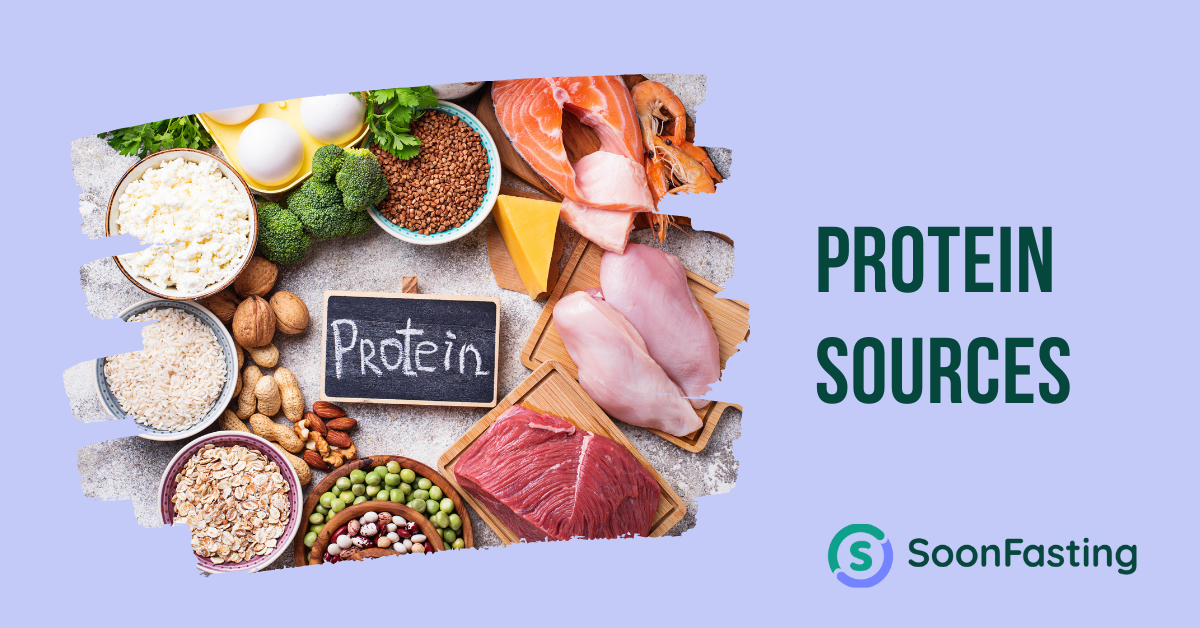 Why Proteins are Beneficial for Weight Loss?
One essential nutrient for daily meals is protein. Including foods high in protein in your diet has many advantages, including helping you lose weight and build more muscle.
The satiety (appetite-reducing) hormones GLP-1, peptide YY, and cholecystokinin are actually increased with a higher protein consumption, while the hunger hormone ghrelin is decreased. Protein reduces the hunger hormone and increases multiple satiety hormones while replacing carbs and fat. This significantly reduces appetite, which is the key mechanism by which protein aids in weight loss. You might automatically eat fewer calories as a result.
A Food List for Proteins and Friendliness with Fasting
The foods listed below are some of the greatest high-protein options for people who want to lose weight during intermittent fasting.
Green peas
Green Peas
Protein Content
8g per cup (about 145g)
Eating Window
√
Fasting Window
×
To reduce calories and keep high nutrition, green peas can replace the following food without changing flavor:
Pea-based milk (Ripple plant-based milk) to replace water-intensive almond milk (or dairy milk)
Pea-protein mock meat (like Beyond)
Pea protein powder to replace whey (a dairy-based protein) or soy
Lentils
Lentils
Protein Content
17.9g per 1 cup(about 198g)
Eating Window
√
Fasting Window
×
The protein and fiber content in lentils is high. Due to their potential for being fairly filling, they are a suitable option as a component of a diet for weight loss. And they can replace the following foods without changing flavor:
Lentil-based veggie patty rather than a store-bought soy-based patty
Make a loaf of lentils without meat.
Lentil-based pasta instead of a standard flour one
Oats
Oats
Protein Content
26g per 1 cup(about 156g)
Eating Window
√
Fasting Window
×
Oats are a cheap, filling grain that is gluten-free. They also contain a lot more protein than other grains. And they can replace the following foods without changing flavor:
A bowl of quick oats with fresh fruit or peanut instead of boxed cereal
An oat and veggie dish to replace your veggie and rice or veggie and quinoa dish
Try some savory oat-based recipes
Peanuts
Peanuts
Protein Content
25.8g per 3.5 ounces(100g)
Eating Window
√
Fasting Window
×
Given how common nuts are, whether in nut butter or as a whole-food snack, they get a mention in this section. Also, they are far less expensive than cashews and almonds! And they can replace the following foods without changing flavor:
Try a trail mix with peanuts and maybe some dark chocolate and seeds
Peanut butter to replace almond or cashew butter
Eggs
Eggs
Protein Content
6.3g per 1 large egg(about 50g)
Eating Window
√
Fasting Window
×
A fantastic strategy to enhance your protein consumption and maybe lower your calorie intake and aid in weight loss is by including eggs in your diet. According to a study, eating eggs for breakfast reduced levels of the hunger hormone ghrelin and improved blood sugar control and insulin responsiveness.
Canned Tuna
Canned Tuna
Protein Content
20g per 3-ounce serving (about 85g)
Eating Window
√
Fasting Window
×
Canning fish does not change the fact that it is an excellent source of protein. Cans of tuna are a great method to increase your protein consumption if fresh fish is out of your price range. So, try to eat canned tuna instead of general fish.
Cottage Cheese
Cottage Cheese
Protein Content
23g per 1 cup of full-fat cottage cheese (about 210g)
Eating Window
√
Fasting Window
×
An abundant source of protein and low in calories is cottage cheese. This mild-flavored cheese can be used as a filling snack or as an ingredient in many dishes. It is available in different fat percentages. Protein-rich meals like cottage cheese have been found in studies to make you feel full, which may aid in weight loss.
Pumpkin Seeds
Pumpkin Seeds
Protein Content
7g per 1 ounce of pumpkin seeds (about 28g)
Eating Window
√
Fasting Window
×
Large amounts of nutrients are packed into a tiny package in pumpkin seeds. It is shrewd and good to improve your protein intake by including these affordable seeds in your diet. In addition to having a significant amount of protein, pumpkin seeds also provide anti-inflammatory antioxidants like vitamin E and phenolic acids.
Final Words
It doesn't have to be expensive to increase your intake of protein-rich foods. When attempting to lose weight, there are a variety of protein options available. Several sources of protein also provide extra nutrients that are good for general health.
References: