It's on everyone's lips at the moment. One of the most well-liked health and fitness trends in the world today is intermittent fasting (IF), which has experienced substantial growth in popularity over the past few years. It's (arguably) not a diet in the traditional sense because it's more about when you eat than what you eat, which means you don't have to cut out certain food groups or deliberately reduce calories (with the exception of the 5:2 method; more on that below). Instead, it's more of a "lifestyle", which is much less restrictive.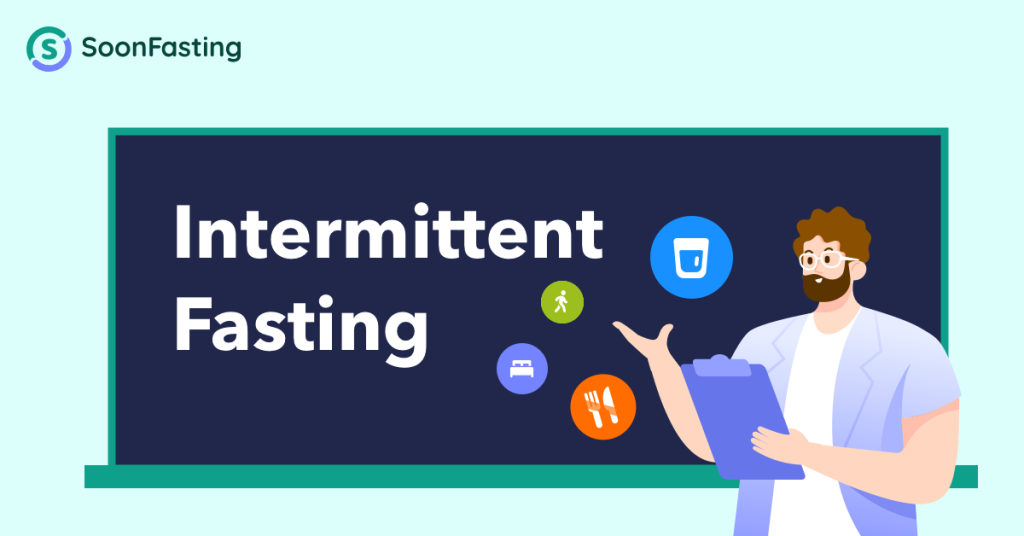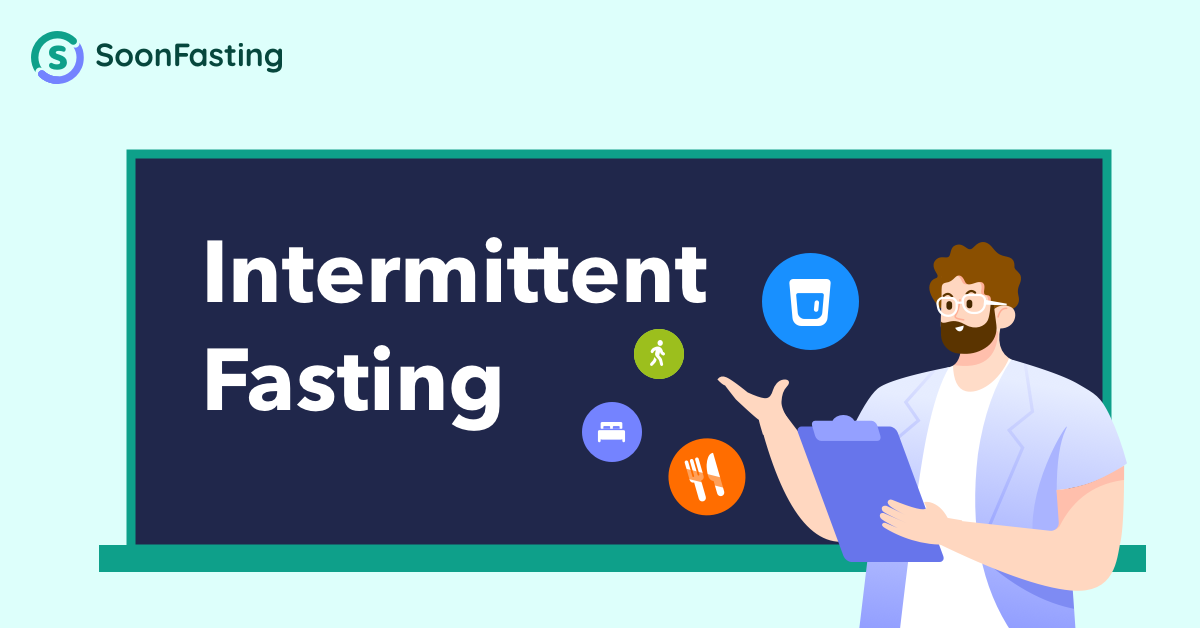 All Intermittent Fasting Plans and Introductions
IF has become very popular, leading to the development of numerous plans. Here are a few of the most popular ways to handle IF:
Time-restricted eating. It refers to when eating is only permitted for a particular number of hours per day, such as eating all your food for the day in a 12-hour period, 10-hour period, 8-hour period and so on.
The 5:2 diet, often known as fasting for two days each week. It calls for consuming 500-600 calories on two separate days of the week, followed by five days of regular eating. To put this into perspective, this is equivalent to around 25% of your daily energy demands.
Eat-Stop-Eat. It refers to fasting for 24 hours once or twice a week. Even while it's fairly common, some people can find a 24-hour fast to be too much.
12:12 Fasting
The 12:12 fasting strategy designates a 12-hour window for eating meals and 12 hours of fasting (without eating), which is a simple and enduring way to introduce intermittent fasting into a busy lifestyle.
The main advantages of 12:12 intermittent fasting include improving mental health and clarity, lowering insulin resistance, and, for many women, assisting in weight loss. During the fasting phase, your body will concentrate on cellular repair.
Even though it may appear straightforward, your system's digestion of food is a complex process. When you give your body 12 hours to do this task without interruption, they are free to perform other crucial tasks including cell and tissue repair, concentration, energy production, and other things.
The 12-hour fasting can truly be enough to experience some of the advantages of intermittent fasting. Yes, prolonged fasts can contribute to more favorable effects on health. But bear in mind that you have to begin somewhere simple to reach.
Learn More: All You Need to Know about 12:12 Intermittent Fasting
14:10 Fasting
14:10 is one type of intermittent fasting plan which has a new ratio of fasting to feeding times as opposed to the well-known 16:8 plan. The eating window for intermittent fasting 14:10 is 10 hours, and the fasting window is 14 hours.
Few research demonstrates the efficacy of 14:10 intermittent fasting for losing weight as the majority of studies focus on 5/2 or 16/8 intermittent fasting and its advantages. However, there is still some evidence.
Some credible studies support the effectiveness of intermittent fasting 14/10 in enhancing cardiometabolic health, despite the fact that the majority of studies on this topic were carried out using the 5:2 or 16:8 kinds of fasting. In general, intermittent fasting has been found to increase metabolic markers including insulin sensitivity in addition to assisting with calorie restriction.
Learn More: All You Need to Know about 14:10 Intermittent Fasting
15:9 Fasting
This plan has clear guidelines. You must follow a 15-hour fasting window and a 9-hour eating window each day. During the eating window, you can have anything for your meal, but for your own health and rapid achievement on weight loss, healthy food will be largely recommended like nuts, fresh fruits and vegetables, whole grains, eggs, and milk.
You might opt for the 15/9 fast instead of the conventional 16/8 fast since it works better for your schedule or your blood sugar needs. You will see changes in your weight, blood sugar levels, and even your cholesterol over time. You might have reduced fatigue and a general sense of well-being except losing weight as your cells have begun to rejuvenate.
Learn More: All You Need to Know about 15:9 Intermittent Fasting
16:8 Fasting
16:8 intermittent fasting plan is among the most popular plans when it comes to intermittent fasting that is used for weight loss and body health. In the 16/8 intermittent fasting method, you consume only calorie-dense meals and liquids during a predetermined window of 8 hours each day. For the following 16 hours, you don't eat anything, but you are still allowed to drink water and other calorie-free beverages like black coffee or tea. If you want to learn more about the 16:8 method, you can buy a book called 16:8 Intermittent Fasting, which has everything you need to know about 16:8.
16:8 intermittent fasting plan has a wide variety of benefits such as losing weight, better gut health, improved cognition, and so on.
Learn More: All You Need to Know about 16:8 Intermittent Fasting
18:6 Fasting
A type of IF called 18:6 intermittent fasting involves fasting for 18 hours a day and eating for 6 hours. The eating and fasting window selection should be dependent on your lifestyle and what suits you the most. Compared with the 16:8 intermittent fasting plan, the 18:6 plan adds two hours to the fasting window.
In fact, 18:6 intermittent fasting resembles 16:8 intermittent fasting in several ways and offers many of the same advantages, such as weight loss, and a lower chance of developing type II diabetes, cancer, cardiovascular disease, and inflammation. Since the 18:6 fast is more rigorous, the results can last longer and be more significant. "The idea is simply to give more time in the fasting state," says Fung. "It's easier to implement into a regular day and gives structure to the eating schedule."
Learn More: All You Need to Know about 18:6 Intermittent Fasting
20:4 Fasting
Intermittent fasting 20/4 is one of the more stringent approaches out of all the ones available. The 20/4 strategy of intermittent fasting is commonly referred to as "The Warrior Diet." Ori Hofmekler, a former member of the Israeli Special Forces who is now a health and fitness expert, developed this diet in 2001. It's easy: just abstain from food for 20 hours and eat within the left 4 hours a day.
The 20:4 isn't supported by any studies but it's vital to remember that Ori Hofmekler developed the diet, which is based on his personal observations and experiences from his time serving with the Israeli Special Forces. Although there is some preliminary evidence that a 24- or 20-hour fast may lead to a decrease in body fat and a lower risk of heart disease.
Learn More: All You Need to Know about 20:4 Intermittent Fasting
5:2 Fasting
With the 5:2 diet, you can eat normally for 5 days while fasting the other 2 days of the week, keeping your daily calorie intake at 600 for men and 500 for women. The aim of the 5:2 diet is to reduce caloric consumption on fasting days to 25%, or just one-quarter of a person's typical intake on the other days, as opposed to a genuine fast, which involves not eating for a fixed period of time.
Ly claims that a study published in the Clinical Nutrition Journal showed that the 5:2 diet is a secure and reliable method for weight loss. Researchers have generally agreed that it is "simple to follow" as well. There have been some excellent health benefits associated with intermittent fasting, despite the fact that there aren't many studies, particularly on the 5:2 diet. These include adjustments to body composition, fat loss, enhanced heart health, and blood sugar control. According to one study that was published in the Canadian Family Physician journal, intermittent fasting may help with weight loss in a manner similar to calorie restriction.
Learn More: All You Need to Know about 5:2 Diet
Eat Stop Eat
Brad Pilon, who launched Eat Stop Eat, claims to have developed the concept while conducting graduate-level research on short-term fasting at the University of Guelph. Brad's website states that Eat Stop Eat entails fasting for 24 hours twice a week, followed by five days of "responsible eating," but not necessarily "dieting".
The Eat Stop Eat diet is relatively simple to implement. You simply decide to go without eating for 1 day or 2 days that are not consecutively spaced out throughout the week. However, eat stop eat intermittent fasting plan isn't so easy to take as other time-restricted plans like 16:8 during which you just need to cut your day into two windows, eating and fasting. You need to figure out each meal and control the time span between meals. If you find it difficult to conform to such schedules, an intermittent fasting app should be used to accurately manage your fasting schedule. For intermittent fasting beginners, however, an app for beginners should be used so as to easily start your fasting journey.
Learn More: All You Need to Know about Eat Stop Eat Fasting
Which Fasting Plan is Best for You?
It's wonderful that there are so many various ways to practice IF. If you're interested in doing this, you can determine the strategy that will fit your lifestyle the most, increasing the likelihood of success.
All in all, there are numerous ways to practice intermittent fasting, and no single strategy will be effective for everyone. The best outcomes will be obtained when people experiment with different styles to see which ones best suit their preferences and way of life. Whatever the form of intermittent fasting, prolonged fasting while the body is unprepared might be harmful. Not everyone should use these types of dieting. Before attempting any type of fasting, anyone with health issues such as diabetes should consult their doctor. On days when you aren't fasting, it's crucial to eat a nutritious, balanced diet for the best outcomes. If necessary, a person might get expert advice to tailor an intermittent fasting diet and stay away from hazards.
See Also: How to Determine Which Intermittent Fasting Plan is Best for You?
References: