Intermittent fasting is one of the most well-liked methods currently available for improving your health and sculpting your body. There are many various techniques to do intermittent fasting and plans based on intermittent fasting principles, but the essential goal is to consume fewer calories or simply a little amount of food during the day. For those who have used the strategy, the benefits are obvious. Read on to learn how to make intermittent fasting work for you, when to anticipate your body to start burning fat while you fast, and how intermittent fasting may enhance your general health in addition to helping you lose weight.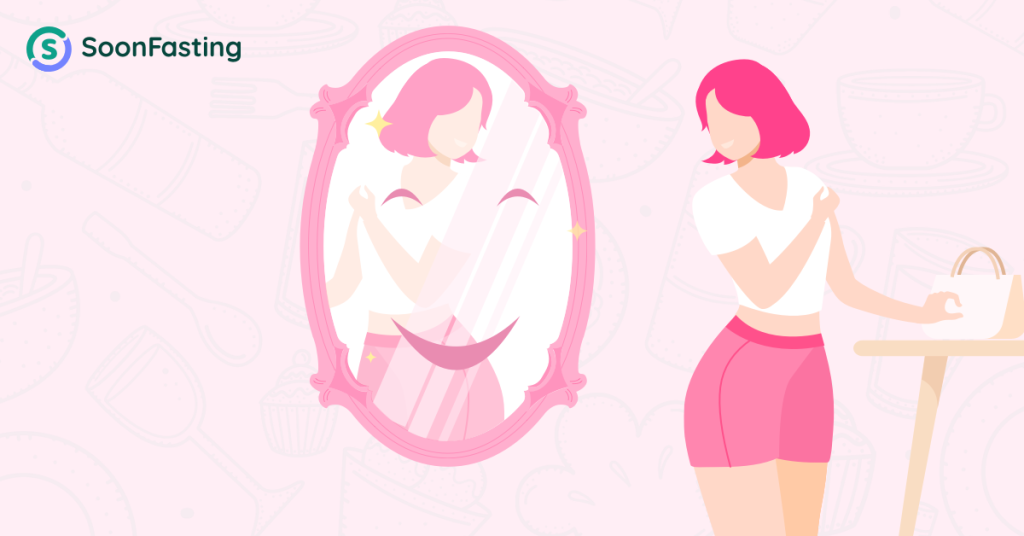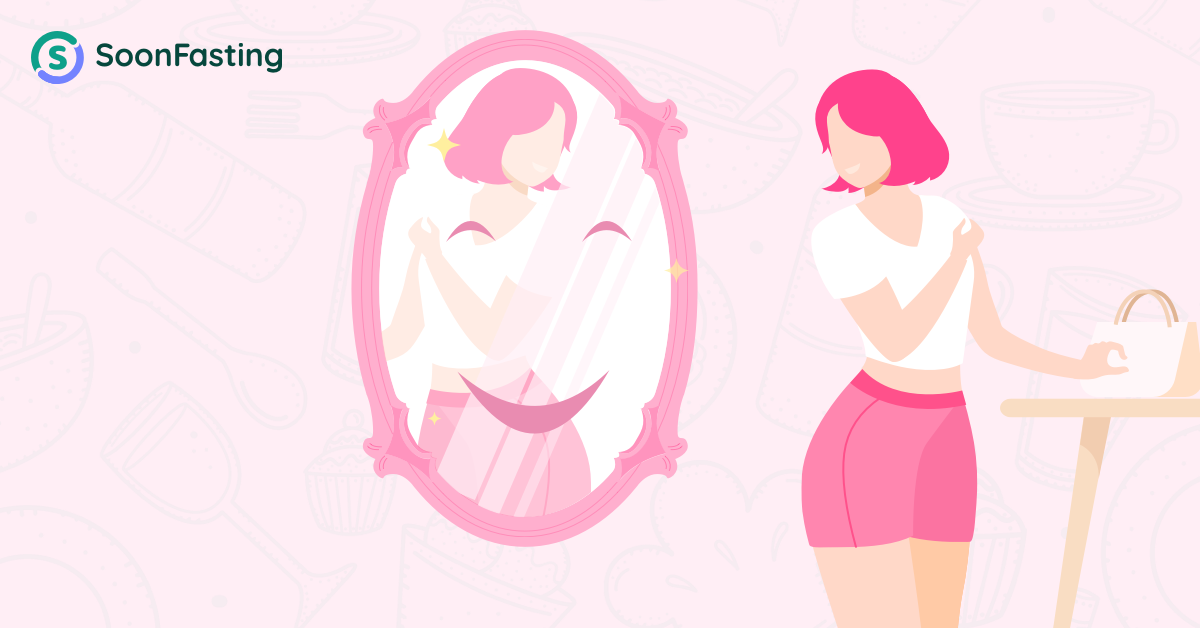 What is a Healthy Rate of Weight Loss Like Exactly?
Do you think weight loss is a struggle? If so, welcome to the normal world.
According to a poll by SWNS of 2,000 Americans who have tried to lose weight at any point in their life found that 95% have tried to lose weight within the last five years. And 44% have struggled so much over the past half-decade, that they've ended up gaining 21 pounds or more. Worse still, 72% claimed that it "feels like forever" before they see any weight loss results.
Then, what is a healthy rate of weight loss like, exactly?
Over the long term, it's smart to aim for losing 1 to 2 pounds (0.5 to 1 kilogram) a week. Generally, to lose 1 to 2 pounds a week, you need to burn 500 to 1,000 calories more than you consume each day, through a lower-calorie diet and regular physical activity. Therefore, you can't set your weight goal too high or exaggerate. Each body has its own pace and you can never expect to be fit in one day.
How is Intermittent Fasting Beneficial for You?
For decades, scientists have investigated intermittent fasting, or IF, testing it on both humans and animals for potential health advantages. To better understand the benefits of long-term IF practice, more research is required. However, scientists are aware that fasting enhances metabolism and decreases blood sugar, which benefits a variety of health conditions. The benefits of intermittent fasting are included below:
Weight Loss
Many people who undertake intermittent fasting do so to lose weight. In general, you'll consume fewer meals if you practice intermittent fasting. You won't wind up eating as many calories overall unless you make up for it by eating significantly more at the other meals. According to a study, the potential health benefits of fasting can be related to both acute food restriction and the chronic influence of weight loss.
Low Risk for Type 2 Diabetes
In recent decades, type 2 diabetes has increased in prevalence as a diagnosis. High blood sugar levels in the context of insulin resistance are its primary characteristic. Anything that lowers insulin resistance ought to lower blood sugar levels and prevent type 2 diabetes, according to research. And it's interesting to note that intermittent fasting has been demonstrated to significantly reduce insulin resistance and blood sugar levels.
Heart Protection
The leading cause of death worldwide right now is heart disease. It is well established that several health indicators, or "risk factors," are linked to either an elevated or lowered risk of developing heart disease. And some studies based on animals as subjects have shown that intermittent fasting can improve their heart functions.
Inflammation Reduction
Additionally, research indicates that intermittent fasting can aid in the battle against inflammation, another major factor in the development of many common diseases.
Signs Telling Intermittent Fasting Starts to Work
Biomarkers, or physical characteristics, are used by researchers who study fasting to determine whether or not a fast is having an effect. Changes in blood levels of chemicals and hormones can be included, as well as changes in body fat.
The "godfather of fasting," Valter Longo, tells that intermittent fasting is effective if it results in improvements in weight, enhances insulin sensitivity, decreases cholesterol and inflammation, and blood pressure, as well as improves sleep. At the University of Southern California, where he also serves as director of the Longevity Institute, Longo is a professor of gerontology and biological sciences.
According to the personal interview with five fasters from Inverse, they noticed alterations to their body, many of which involved weight loss to know intermittent fasting regimen works. "My resting heart rate has gone down by 40 points (might have been on verge of high BP when I started, I ain't anymore)," writes a Reddit user, who is 27 years old. "My weight has reduced a significant amount (~ 10kg)." Besides, "The reasons that I feel that intermittent fasting is working for me are that I'm losing weight in a steady way," writes a Reddit user, who is a 24-year-old man.
How Long Does Intermittent Fasting Take to Work on You and to Show Results?
These intermittent fasting beginners may be curious about how long the IF can work and show results. However, it is worth noting that it's a difference between "take to work on you" and "take to show results on you". As sometimes intermittent fasting has taken to work on you, you may not see any result immediately on your body. In fact, taking to show results needs a certain time. The exact time frame for seeing the results of intermittent fasting is unknown.
However, there are typical occasions when measurable weight loss is probable, according to scientific research and recorded personal experiences. About 10 days after starting intermittent fasting, you might initially feel a change in your body. You might experience significant weight loss after 2 to 10 weeks. According to an analysis of 41 research, an individual can lose 7 to 11 pounds on average over the course of 10 weeks. A regimen of alternate-day intermittent fasting was followed in three-fourths of the investigations.
Due to various metabolisms, levels of physical activity, dietary preferences, sleep schedules, stress levels, and hazardous exposure, these results will range from person to person. Fast for a longer period of time if decreasing weight is your top priority. The more stored fat you burn and the more effective your outcomes will be the longer you fast.
In a word, it will take a little longer time to see weight loss results because your body needs time to become used to this new diet. Most people start to realize their first few pounds have fallen during the second week. Stay consistent for four to five more weeks if you haven't dropped any weight by the second week, and your results should appear then. So, be patient and remain consistent!
Possible Reasons Stopping Intermittent Fasting Working on You
You could need a few weeks of intermittent fasting before you lose your first pound. But once you get going, you can anticipate losing approximately a pound every week. Some people have a monthly weight loss cap of 10 pounds. So, if you have kept intermittent fasting for up to eight weeks and have not lost weight or have gained more weight, you must think about some possible reasons stopping you from IF working on yourself. Here offers some:
You made the wrong IF plan selection.
It's vital to pick the best IF strategy. You risk doing more harm than good if you pick a method that interferes with your sleep schedule or regular activities. As previously indicated, newcomers should start off slowly and not immediately attempt a 24-hour fast. If you are unable to keep up, you can end up consuming more calories than normal, which could result in unhealthful weight gain.
You are consuming the incorrect food.
Many other diets have a list of permitted and prohibited foods. However, intermittent fasting does not function in this way. You can eat whatever you want during a set eating window if you practice intermittent fasting. Since intermittent fasting does not impose dietary restrictions, it is simple to immediately resume harmful eating practices. Your poor progress could be caused by binging on harmful processed foods, even if it just happens during your eating window. Additionally counterproductive is consuming excessive amounts of calories while eating.
Consider altering your meal schedule while on your intermittent fast. Get rid of harmful processed foods and replace them with better choices. Consider dietary fiber-rich foods like whole grains. Additionally, eating sugary foods may result in extremely high blood sugar levels and decreased insulin sensitivity.
You don't drink enough water.
Drink some water right now if you're reading.
Your mealtimes are limited by intermittent fasting, but there are no limitations on how much water you can drink during the day. To stay hydrated throughout your fast, drink plenty of water. To replace your lost fluids without breaking your fast, you can also drink black tea or coffee. You can delay hunger until your next meal by drinking water. As a result, you avoid nibbling and consuming unnecessary calories.
You are consuming too much food during your eating windows.
You must adhere to the plan's regulations once you've committed and made your decision. However, just because you've been fasting for 24 or 16 hours doesn't mean you should overeat when you have a window (opportunity) during which to eat. Instead of trying to make up for your fasting period, practice mindful eating.
You are consistently breaking your fast.
If you frequently nibble between meals, it may be challenging for you to maintain a prolonged fast and it may influence your results from intermittent fasting. You might not be making success with intermittent fasting if you frequently break your fast before your fasting window expires. It could be beneficial to change your meal schedule slightly if your fasting time is too long. Consider reducing your fasting time to around 10–12 hours, then gradually start to extend it.
Your window for fasting is too short.
Your eating window during your intermittent fasting diet should be substantially shorter than usual if you want to see a change in your body weight. You might hardly see any noticeable weight loss result if there is only a one- or two-hour difference between your eating window before and during intermittent fasting. It looks like a wonderful place to start with a 14-hour fasting window and a 10-hour eating window. If the 14 hours, however, seem excessively long to you, you could begin with a shorter fasting period and gradually increase it.
You're eating insufficient protein and nutrition.
You may need to change your diet if you discover that your meals are not sufficient to get you through your fasting period to your next eating window. Take into account consuming more lean proteins. It makes no difference whether the protein is vegan or animal-based; both are OK. You can use proteins to help you feel full until your next meal. Additionally, proteins are crucial for growing muscles and maintaining bone health if you exercise during this time. Your meals should include protein, leafy vegetables, healthy fats, and carbohydrates.
Simple Tips to Make Intermittent Fasting Sooner to Work
There is no doubt that intermittent fasting is an effective way to lose weight and even helps reduce the risks of some physical diseases. But how to make IF work on you sooner and more effectively? Actually, you can take a few actions to enhance the weight loss effects of your intermittent fasting diet.
Have dinner earlier.
A good starting point for IF is to cut down on late-night eating. According to Weinandy, this has a significant impact. "I've seen this benefit so many people. Maybe it's not even necessarily the fasting as much as they're just not eating a lot of calories at night—cause at nighttime people are usually eating ice cream or cookies or chips or something usually not so healthy," she explains.
Early dinners, ideally at 7, 8, or 9 p.m., are a good approach to practicing intermittent fasting. After 10, 12, 14, or 16 hours, depending on your preference, you can break your fast. Enjoy a fruit or some almonds to break your fast. After 15 or 20 minutes, eat your meal.
Eat proper wholesome meals.
Additionally, during your eating phase, be sure to consume healthy, appropriate meals. You should include all of the key food groups, such as proteins, fats, and carbohydrates, in your meal throughout the eating period. It matters what you eat. When on intermittent fasting, try to limit your diet to just healthy, nourishing foods so as to make intermittent fasting sooner work.
Portion control is important.
One diet that allows you to eat whatever is intermittent fasting, but this does not mean you should overeat. You still need to figure out how many calories you ingest. If you want to lose weight with intermittent fasting quickly, pay attention to your body and avoid overeating.
Combine with exercise.
Without exercise, it is difficult to keep fit and exercise is also a good way to go through a fasting window by fighting against boredom. Exercise and intermittent fasting together will be even more effective in helping you feel better and burn calories. It could be worthwhile to try exercising while fasting, but you should always exercise cautiously. If you have a medical problem like diabetes or low blood pressure, your doctor will advise you on appropriate exercise regimens. On your journey toward better health, your healthcare practitioner will give you medical guidance that will prevent injuries.
Have some supplements.
Your weight loss journey may occasionally only require a little assistance. Supplements offer a simple method for weight loss. Before beginning any supplement for fat loss, talk through your alternatives with your doctor.
Stay hydrated.
The most important component of a good fast is staying hydrated. Staying hydrated is crucial for the success of intermittent fasting 16:8 in order to promote the health of all of your body's major organs! Each person will require a different amount of water, but your pee should always be a light-yellow color. Dehydration is indicated by dark yellow urine, which can cause headaches, lethargy, and dizziness. Avoid flavor-infused water as it may include undetected carbohydrates and instead go for still or sparkling water. If drinking plain water bores you, try mixing a teaspoon of apple cider vinegar with a squeeze of lemon. It is the little secret to help you lose weight too.
If you want good and quicker outcomes, be consistent.
Every diet requires time for your body to adapt. For it to be effective and show improvements in your body and weight, you must adhere to it religiously and consistently for at least a few weeks.
Bottom Line
Intermittent fasting is an eating strategy that alternates between fasting and eating on a regular schedule. Research has shown that IF has many benefits including weight loss, heart protection, low risk for diabetes, inflammation reduction, and so on.
Researchers who study fasting utilize biomarkers, or bodily traits, to ascertain whether or not a fast is having an impact. Changes in body fat as well as variations in chemical and hormonal levels in the blood can be considered as signs telling IF starts to work.
Because your body requires some time to adjust to this new diet, seeing weight loss will take a little longer. But in general, you might first notice a change in your body around 10 days after beginning intermittent fasting. After two to ten weeks, you can notice a significant drop in weight.
Your outcomes from intermittent fasting may be delayed if you are not eating enough, the correct kinds of foods, missing proteins, becoming dehydrated, or just breaking your fasting too soon.
You can make intermittent fasting sooner work on you and enhance the weight loss effects by the ways of having dinner earlier, eating proper wholesome meals, drinking enough water, exercising regularly, having supplements, and so on.
References: