Checkers is a chain of quick-service eateries famous for its hamburgers, fries, and milkshakes. 500 restaurants make up the Checkers chain, which was started in 1986 in Jacksonville, Florida, by Todd J. Cobb and Rick Schaden. Currently, the chain is spread throughout 20 states. Despite the fact that Checkers is famous for its burgers, fries, and milkshakes, it's a great spot to eat if you're watching your weight.
You may not typically think of Checkers as a healthy option when dining. It is still feasible to keep your diet even if it can be harder there. The majority of the selections may require you to make minor adjustments to your daily consumption; thus, you should take the time to carefully consider the restaurant's nutritional information and choose the foods that best suit your diet.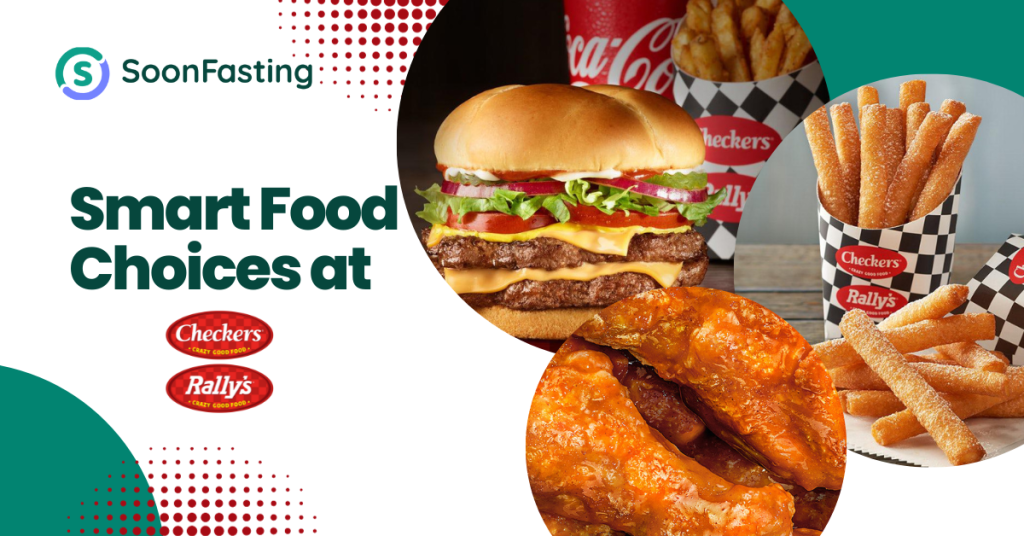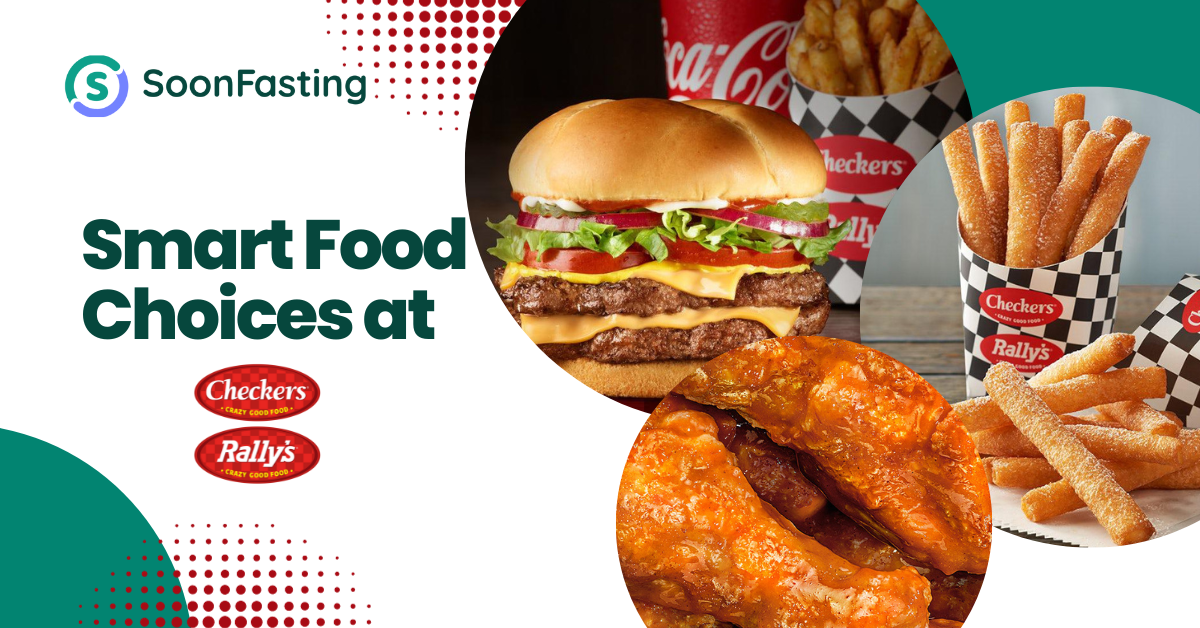 Checkers and Rally's Nutritional Information
Before merging to create a single franchise, Checkers and Rally's were two distinct fast-food chains. According to the company website, the change occurred in 1999 when Checkers acquired Rally's. Rally's was already a well-known enough brand that they elected to leave it as is, even though a merger would have typically required renaming it Checkers. Since that time, every aspect of the food served at Checkers and Rally's has remained the same, down to the distributor, which is situated in Tampa. Despite how confusing it may sound, all this indicates is that Checkers and Rally's are identical other than their names.
The best thing about Checkers and Rally's nutritional initiatives to provide its consumers with better options is that their burgers can be "customized," providing you the chance to choose healthier options if you want to watch your calorie consumption. When placing your burger order, just keep it straightforward. You can visit here to find the nutrition information you need.
Make Smart Food Choices While Eating Out at Checkers and Rally's
Burgers and sandwiches
There are no fillers ever used in any Checkers & Rally's hamburgers; there never have been and never will be. All of their beef is USDA-inspected and pure beef at 100%. But burgers and sandwiches also contain a lot of calories. Try to choose low-calorie food between them.
Select Grilled Hot Dog with 310 calories, 18g fat, 35 mg cholesterol, 1000mg sodium, and 6g sugars.
Avoid Smoky BBQ Bacon Buford Triple with 1210 calories, 90g fat, 185mg cholesterol, 2790mg sodium, and 14g sugars.
Chicken & fish
Checkers also offers chicken and fish. But like burgers, most of them are high in calories although they taste delicious.
Select Fry-Seasoned Tender 3PC with 410 calories, 20g fat, 50 mg cholesterol, 1120mg sodium, and 0g sugars.
Avoid 20 PC Classic Wings® (Garlic Parmesan) with 2040 calories, 158g fat, 710mg cholesterol, 4290mg sodium, and 0g sugars.
Local flavors
Local flavors are a special feature of Checkers and Rally's, which can bring a warm feeling to customers eating at Checkers and Rally's. Swiss burgers, bacon cheddar crisp, beef tacos and apple pie are all included in the menu.
Select Apple Pie, 1 with 270 calories, 12g fat, 5 mg cholesterol, 310mg sodium, and 14g sugars.
Avoid Double Olive Burger with 570 calories, 44g fat, 65mg cholesterol, 1850mg sodium, and 8g sugars.
Fries and sides
The potatoes are made even more tasty and preserve their fresh and crunchy texture even after a long drive thanks to the procedure of coating and frying in this batter. The same methods are used to cut, batter, fry, and season every type of fry at Checkers & Rally.
Select Grilled Onions with 10 calories, 0g fat, 0 mg cholesterol, 25mg sodium, and 1g sugars.
Avoid Fries – Fry Lover's XL with 910 calories, 45g fat, 50mg cholesterol, 2030mg sodium, and 1g sugars.
Desserts & shakes/ sweet sides
Everyone has a sweet taste, but which flavors do customers particularly hanker after? With a pilot of its new dessert menu, Sweet Side, Checkers and Rally's is putting its own assumptions about what customers want to eat to the test.
Select Cake Cone with 20 calories, 0g fat, 0 mg cholesterol, 5mg sodium, and 0g sugars.
Avoid Milkshake – Chocolate, 32 FO with 720 calories, 20g fat, 65mg cholesterol, 440mg sodium, and 92g sugars.
Ice cold drinks
Compared with other fast food chains, checkers and Rally's offers more choices of ice cold drinks, including coca-cola, root beer, coke zero sugar, Fanta orange, Mellow yellow and so on.
Select Dasani with 0 calories, 0g fat, 0 mg cholesterol, 0mg sodium, and 0g sugars.
Avoid Fanta Strawberry Large 37.5 with360 calories, 0g fat, 0mg cholesterol, 170mg sodium, and 89g sugars.
Last Word
The food at Checkers is renowned for being excellent; the restaurant offers a variety of burgers, seasoned fries, milkshakes, and even The Chill Stop, a menu of frozen drinks. In 1999, the double drive-thru chain restaurant Checkers-Rally's joined with Rally's to form one of the biggest chains in the country. Americans know they can eat there for typical American fare like hot dogs, fried chicken, and desserts. Eating at Checkers, though, could be challenging if you're trying to eat healthy. However, by selecting carefully on the menu of Checker and Rally's, you can have a healthy and satisfying meal. Keep in mind one golden rule try to choose low-calorie foods as carefully as possible.
References: