It takes power, stamina, and agility to play soccer, which is a demanding sport. For athletes in football who wish to reach their optimal weight, smart nutrition, targeted exercise, and a disciplined attitude are all necessary. Soccer players can use the practical, long-lasting weight loss advice in this article to shed pounds without sacrificing their general health or performance on the pitch.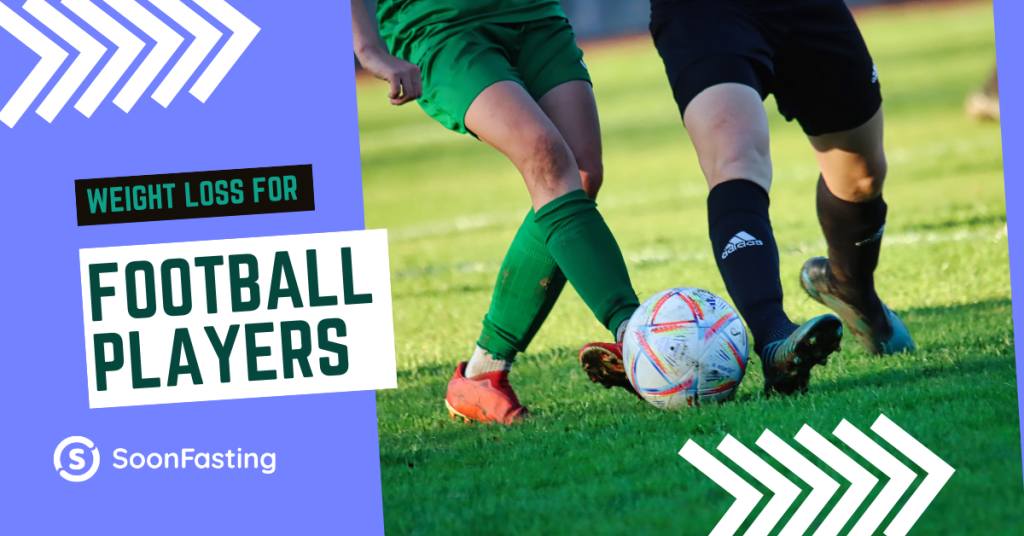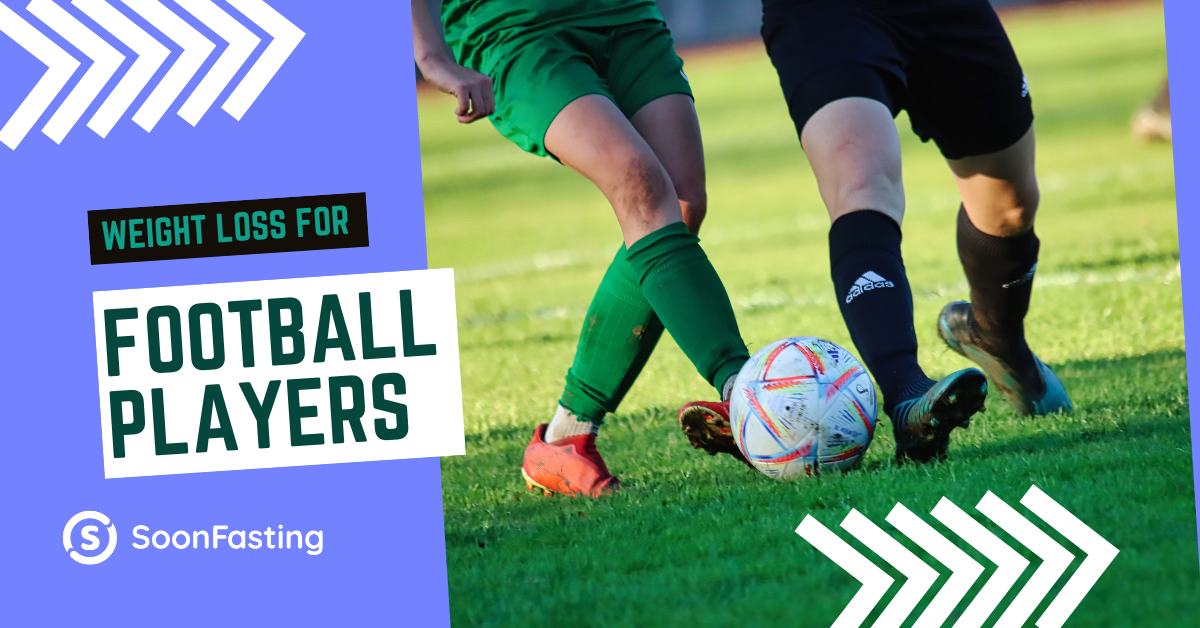 The Athletic Challenge of Weight Loss for Soccer Players
Soccer players face unique challenges when it comes to weight loss:
Energy Requirements
Soccer demands high energy levels, making it important to strike a balance between calorie reduction and maintaining performance.
Muscle Preservation
Weight loss should prioritize fat loss while preserving lean muscle mass essential for strength and agility.
Performance Impact
Rapid or extreme weight loss can negatively impact performance and recovery.
Effective Weight Loss Strategies for Soccer Players
Nutrient-Dense Diet
Focus on filling, nutrient-dense foods that are abundant in lean proteins, complex carbohydrates, healthy fats, and a variety of fruits and vegetables. These foods boost energy and help muscles heal.
Balanced Meals
Structure meals around lean proteins, whole grains, and vegetables to maintain stable energy levels and control hunger.
Hydration
Proper hydration is essential for performance and weight loss. Drink water before, during, and after training sessions and matches. Keep in mind, however, it's not scientific to drink as much as possible water during a day and you need a standard answer to it.
Pre-Workout Nutrition
In order to feed your body and avoid overeating later, have a balanced lunch or snack before training or games.
Post-Workout Nutrition
After intense sessions, refuel with a combination of protein and carbohydrates to support muscle recovery.
Portion Control
Be mindful of portion sizes to avoid overeating and promote a calorie deficit.
Healthy Snacking
To stave off hunger, choose nutrient-dense snacks like Greek yogurt, almonds, fruit, or whole-grain crackers.
Avoid Extreme Caloric Restrictions
Moderate calorie reduction is advisable to maintain energy and performance levels.
Incorporate Strength Training
Include strength training exercises in your regimen to preserve muscle mass and enhance metabolism (eat these foods to rapidly boost metabolism).
Cardiovascular Training
Mix in cardiovascular exercises such as running or swimming to enhance fat burning and improve endurance.
Mindset and Long-Term Success
Set Realistic Goals
Aim for gradual, sustainable weight loss that doesn't compromise performance or health.
Track Progress
Monitor your weight loss journey through measurements, performance improvements, and overall well-being. Tracking what you've done with intermittent fasting is beneficial for you to easily grasp how far is it from where you're staying to your target, including:
Fasting starting/ending time
Fasting breaking time
What you've eaten and drunk during your eating windows
How many steps you've taken a day
How many hours do you sleep a day
Weight
If you find it difficult to follow everything in one go, an intermittent fasting app should be used instead and it helps you to track everything effortlessly.
Rest and Recovery
Make getting adequate sleep a top priority to encourage weight loss, hormone optimization, and muscle recovery.
Professional Guidance
Consult a sports nutritionist or healthcare provider to tailor weight loss strategies to your specific needs and goals.
Conclusion
Football players who want to lose weight should adopt a balanced approach that combines a wholesome diet, specific activity, and a positive outlook. Football players can improve their game performance and lose weight by adopting healthy eating habits, following a balanced meal plan, and engaging in physical activity. Keep in mind that your health, performance, and overall well-being should come first on a route to long-term weight loss.