Weight loss is more difficult than it seems. No matter how much weight you want to lose—ten pounds, fifty pounds, or more—you already know that it will take time and work. And you may already be conscious that weight loss is not linear. In some weeks, you might lose 2 pounds, while in others, you might discover that your weight hasn't changed one ounce. For this, you must have done some research on weight loss supplements if you want to jump-start your weight loss program and give yourself the boost you need to stay motivated.
Hundreds, if not thousands, of weight loss products are available on the market today. Although most people prefer pills, gummy supplements have grown in popularity over the past few years. Supplements in the form of gummies are not only practical but also unexpectedly delightful. The days of swallowing tablets whole are long gone. Instead, you can indulge in a mouthwateringly chewy delicacy that will promote weight loss. But do they really help you lose weight? Let's discuss more in the article.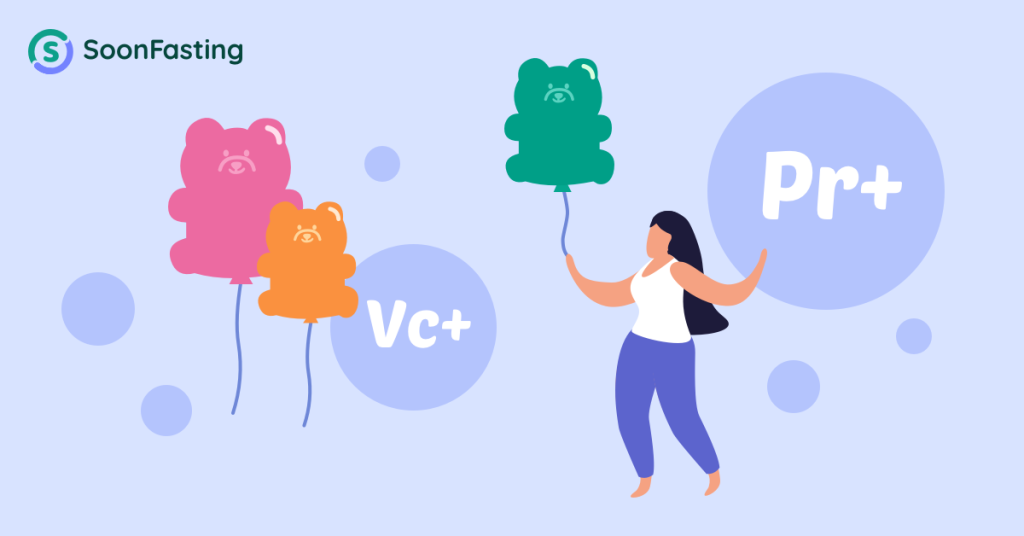 What Are Weight Loss Gummies?
Weight loss gummies are one sort of dietary supplement that includes substances that may help drop your pounds. Most weight loss gummies use green tea extract as its main active component, which is claimed to increase metabolism and encourage fat burning. Besides, garcinia cambogia which may help to suppress your appetite, chromium, and glucomannan are some more typical components.
How Do Weight Loss Gummies Try to Work?
Weight loss gummies may work in different ways as it varies. But the common way for them to help people lose weight can include suppressing your appetite, increasing metabolism, reducing bloating and gas, and improving digestive health. Additionally, weight loss gummies aim to burn all the resistant fat in places like the hips, stomach, and waist. Most of the time, it may be challenging to lose extra fat from these locations. Just taking two gummies twice a day, as always recommended by the manufacturers, can greatly aid you in your current weight loss efforts and help you see results as soon as possible.
The Top Brands of Weight Loss Gummies
There are numerous products on the market competing to be the finest weight loss gummies. Here are a few of the most well-known of them. These consist of Plix, Power, Bodywise, Orphic, Windmill Thermo, Goli, Orphic, Kapiva, and more gummies. The nutrition label should be thoroughly read in advance in order to make an informed decision on the purchase of these gummies because their ingredients and suggested dosage vary.
Why Weight Loss Gummies Never Drop Your Pounds?
Having talked so much about weight loss gummies, let's come back to the most important thing about them: do they really work for fat burning? In fact, they are actually in great doubt about the following three risks.
The claim that weight loss gummies really work cannot be backed up by scientific research.
The possibility that fat-burning gummies are effective has been suggested by some anecdotal evidence, but there is no scientific data to back up this assertion. If you are able to maintain a good diet and exercise routine while taking fat-burning gummies, they may, however, aid in weight loss. Therefore, more research is needed to testify whether weight loss gummies are effective for people. We just want to read data rather than anecdotal stories.
The effectiveness, safety, or quality of weight loss gummies are not assessed by FDA as FDA does not classify them as drugs.
The Food and Drug Administration (FDA) does not oversee the market for supplements, vitamins, and herbal remedies. It can be challenging to distinguish between high-quality brands and goods and those that might be harmful to your health in the absence of regulation. Dietary supplements are not labeled as medications by the FDA but as foods. As a result, it doesn't assess their effectiveness, safety, or quality. The "Supplement Facts" nutrition label, which lists each component, is a requirement of the FDA for dietary supplements. The number of nutrients or the size of the portion, however, remains unregulated. This feature does not need FDA approval and is not subject to review. Therefore, weight loss gummies, as one kind of dietary supplement, have some risks for your health.
There may be scams on some weight loss gummy packaging to mislead customers.
When you search for weight loss gummies on the Internet, you will find many different good-looking packages, and the packages will basically be marked with "weight loss" or "weight loss support". This is normal, but have you noticed that some packages will add a "*" after "weight loss". What does this mean? In fact, this is just the scam that manufacturers designed for you. In other words, this "*" always means that this gummy can lose weight, but the premise is that you have to eat a low-calorie diet or use it with a specific diet and exercise. The final result is that if you lose weight successfully, it is not clear whether the product itself is useful or diet or exercise has played a role. So, they are really good at the misleading customers.
Final Words
Weight loss supplements can appear in various forms like pills, powders, liquids, gummies and so on. They always offer an easy weight-loss way and promise that they are effective with some anecdotal stories. However, it may not so good as it seems. More importantly, they may have potential risks for people's health. So, before buying these gummies, you'd better consult your doctor especially when you have other medications.