We've all seen Jennifer Aniston's stunning figure and envied her seemingly effortless ability to stay fit, but now we know the secret behind her toned physique: intermittent fasting. This simple yet effective dieting technique has become increasingly popular in recent years, and Aniston is just one of many celebrities who have spoken out about its benefits. But what exactly is intermittent fasting? Is it a good choice for everyone? In this blog, we will explore the concept of intermittent fasting and discover whether or not it is the right choice for you.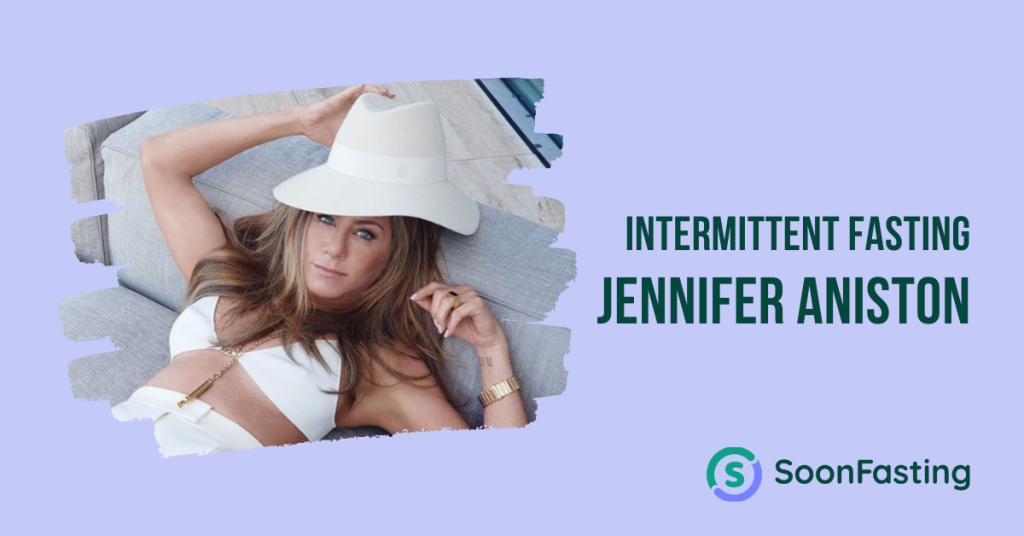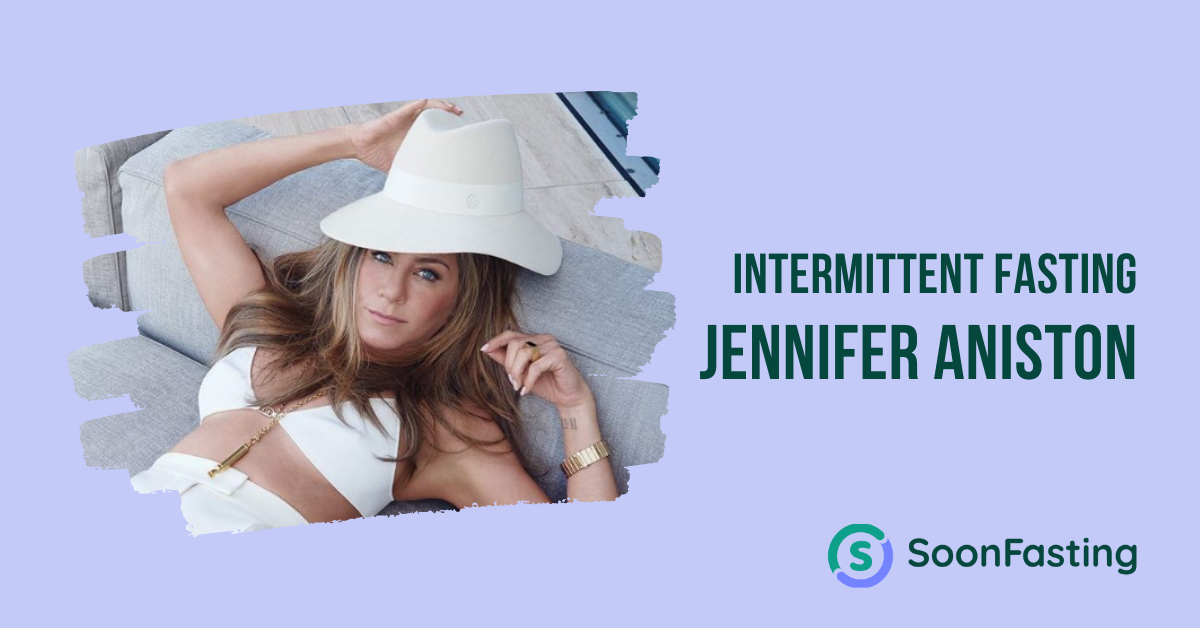 About Jennifer Aniston's diet
Jennifer Aniston is known for her toned and fit figure, and one of her diet secrets is intermittent fasting. Intermittent fasting involves restricting eating to certain hours of the day or taking regular breaks from eating. Aniston typically fasts for 16 hours each day and then consumes her meals within an 8-hour window, that is, a 16:8 intermittent fasting plan.
Aniston also focuses on a healthy, balanced diet that is rich in whole, nutritious foods. She reportedly enjoys lean protein, vegetables, fruits, and healthy fats. Additionally, Aniston has been vocal about her decision to avoid processed and junk foods.
While it may seem challenging, Aniston's diet and intermittent fasting routine have allowed her to maintain a healthy weight and feel energized throughout the day. If you're considering trying intermittent fasting, it's essential to do your research and speak with a healthcare professional first.
Foods to eat
When practicing intermittent fasting, it's important to make sure you're consuming nutrient-dense foods that will keep you full and energized throughout the day. Here are some of the foods that Jennifer Aniston and other proponents of intermittent fasting recommend incorporating into your meals:
1. Protein-rich foods: Chicken, fish, turkey, tofu, eggs, and legumes are all great sources of protein that can help keep you satiated.
2. Healthy fats: Avocado, nuts, seeds, olive oil, and coconut oil are all healthy sources of fat that can help keep you feeling full.
3. Fibrous fruits and vegetables: Incorporating fiber-rich foods like leafy greens, broccoli, carrots, and berries can help regulate digestion and keep you feeling full.
4. Whole grains: Brown rice, quinoa, and whole wheat bread are all good sources of complex carbohydrates that can help sustain energy levels.
It's important to note that while these foods are encouraged, portion control is still necessary during intermittent fasting. It's recommended to break your fast with a balanced meal and continue eating healthy, whole foods throughout your eating window.
Foods to avoid
While intermittent fasting allows for flexibility in your eating patterns, it's important to be mindful of what you consume during your eating windows. To maximize the benefits of intermittent fasting and support a healthy body, consider avoiding these foods:
1. Processed foods: Processed foods are often high in added sugars, unhealthy fats, and sodium, which can lead to weight gain, inflammation, and other health problems. Opt for whole, nutrient-dense foods instead.
2. Sugary drinks: Beverages like soda, fruit juice, and sports drinks are often loaded with added sugars, which can spike blood sugar levels and lead to weight gain. Stick to water, herbal tea, and black coffee during your fast.
3. Fried foods: Fried foods like French fries, fried chicken, and doughnuts are high in unhealthy fats and calories, and can lead to inflammation and weight gain. Choose grilled, baked, or steamed options instead.
4. Alcohol: Alcohol can disrupt your sleep, lower your inhibitions, and contribute to overeating. If you choose to drink during your eating window, do so in moderation and choose low-sugar options like wine or spirits mixed with soda water.
By avoiding these foods, you can support your body's natural cleansing and healing processes during your fast, and optimize the health benefits of intermittent fasting.
Potential benefits
Intermittent fasting has become a popular dieting trend due to the many potential benefits it offers. Here are a few reasons why you might want to try intermittent fasting:
1. Weight Loss: Many people turn to intermittent fasting to help them lose weight. By limiting your food intake during certain periods, you can create a calorie deficit, which is necessary for weight loss.
2. Improved Metabolism: Intermittent fasting has been shown to improve metabolism by increasing insulin sensitivity and boosting the production of human growth hormone.
3. Better Brain Function: Fasting has been linked to improved brain function, including better memory and concentration. It may also reduce the risk of neurodegenerative diseases like Alzheimer's and Parkinson's.
4. Reduced Inflammation: Chronic inflammation is linked to many health problems, including heart disease, diabetes, and cancer. Intermittent fasting may help reduce inflammation by regulating the immune system.
5. Increased Longevity: Fasting has been linked to increased longevity in animal studies, and some researchers believe it may have the same effect in humans.
While these benefits are certainly promising, it's important to note that more research is needed to fully understand the effects of intermittent fasting on human health. If you're considering intermittent fasting, it's a good idea to talk to your doctor first to make sure it's safe for you.
Potential downsides
While there are numerous potential benefits to intermittent fasting, there are also some potential downsides to consider. These may include:
1. Hunger: During periods of fasting, some people may experience intense hunger pangs. This can be difficult to manage, especially in the beginning stages of starting intermittent fasting.
2. Low energy levels: Some people may experience lower energy levels during the fasting period, which can make it difficult to focus and be productive.
3. Difficulty sleeping: Fasting can disrupt sleep patterns, which may lead to sleep deprivation or difficulty falling asleep.
4. Nutrient deficiencies: If not done correctly, intermittent fasting can lead to nutrient deficiencies, especially if someone is not consuming a balanced diet during their eating window.
5. Social challenges: Depending on your lifestyle, intermittent fasting may make it difficult to socialize and eat with others, which can lead to feelings of isolation or exclusion.
6. Not suitable for everyone: Intermittent fasting is not recommended for pregnant women, individuals with certain medical conditions, and those with a history of disordered eating.
It is important to consult with a healthcare professional before starting any new diet or eating plan to ensure it is safe and appropriate for your individual needs and health goals.
Is intermittent fasting right for you?
Intermittent fasting has gained popularity over the years, thanks to the potential benefits it offers. However, before diving into this eating pattern, it is important to consider if it is the right fit for you.
Firstly, intermittent fasting may not be suitable for everyone, especially those with medical conditions or women who are pregnant or breastfeeding. Therefore, it is essential to consult a healthcare provider before starting this eating pattern.
Secondly, intermittent fasting requires discipline and may not work for individuals who struggle with food cravings or binge eating. Additionally, it may be challenging to stick to this eating pattern, especially for individuals with a busy lifestyle or those who frequently socialize over meals.
However, if you have no underlying health conditions and are committed to the lifestyle changes required, intermittent fasting can have several benefits. Some of these include weight loss, improved insulin sensitivity, and reduced inflammation levels.
Ultimately, it is essential to remember that every individual's dietary needs and preferences are unique. Therefore, what may work for Jennifer Aniston may not work for everyone. It is crucial to consider your lifestyle, health goals, and preferences before adopting intermittent fasting as your eating pattern.