Tim Horton, a legend of the National Hockey League, opened the first Tim Hortons in 1964 when coffee and donuts were 10 cents each. Since then, the company has expanded to over 4,000 outlets, covering Canada, the United States, and the Gulf Cooperation Council. It is obvious that people adore coffee because Tim Hortons distributes more than two billion cups of it. Over 5 million cups of coffee are served daily by Tim Hortons, which is proud to be Canada's largest restaurant brand. 80% of Canadians visit a Tim Hortons location there at least once every month. Tim Hortons is more than just a coffee and pastry business; it is a proud representation of Canada and its ideals.
Tim Hortons continues to serve coffee and donuts in addition to breakfast, lunch, a variety of pastries, cookies, and drinks even today. But what on the menu is genuinely healthy? Find out what to order the following time you visit.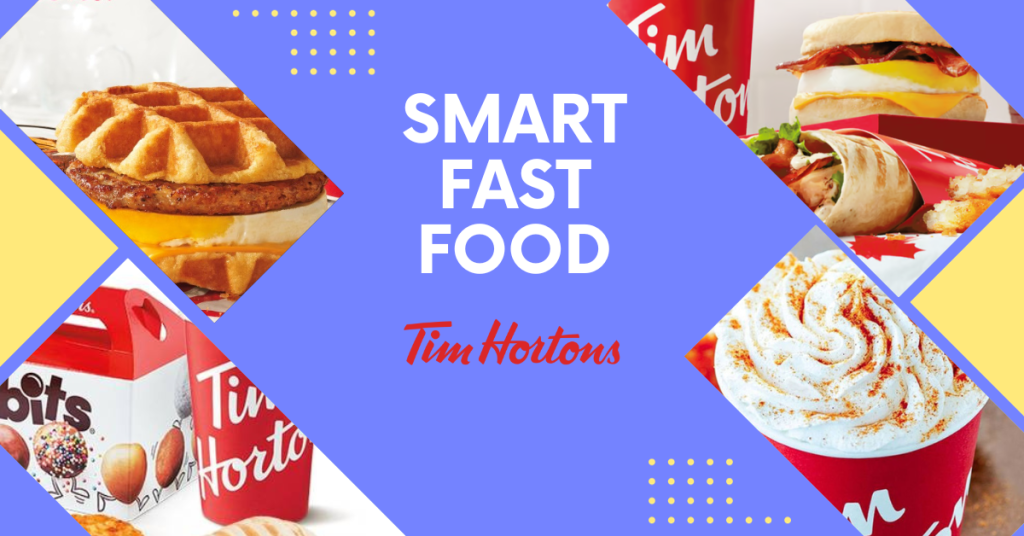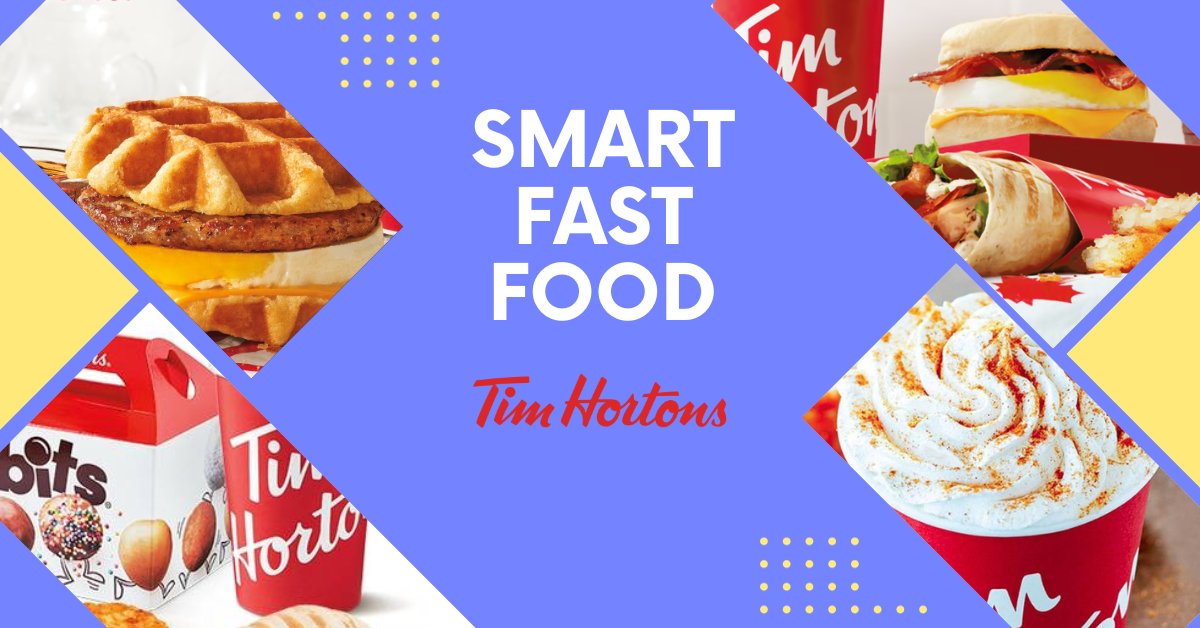 Tim Hortons's Nutritional Information
In the beginning, Tim Hortons just offered coffee and donuts. Along with coffee, tea, hot chocolate, and doughnuts, Tim Hortons' menu has expanded to include a variety of other baked goods, including bagels—Tim Hortons now sells one out of every two bagels sold in the entire Canadian food industry—as well as muffins, croissants, tea biscuits, cookies, rolls, and danishes. Timbits are little balls of doughnut dough. Some places sell cakes that can be taken home. The franchise has expanded into new products since the middle of the 1990s, including flavored cappuccinos, iced cappuccinos, iced coffee, New York-style cheesecake, and lunch options like soup, chili, and submarine sandwiches.
However, when ordering at Tim Hortons, it's important to know the nutritional information of food if you wanna lose weight and keep a healthy diet. You can find more information here.
Make Smart Food Choices While Eating Out at Tim Hortons
Donuts
I'm certain that you have heard of Tim Horton's doughnuts if you are a crazed donut enthusiast. For many years, only the fortunate citizens of Canada were allowed to enjoy these beautiful and exquisite donuts.
Select Sugar Loop Donut with 200 calories, 7g fat, 0 mg cholesterol, 190mg sodium, and 8g sugars.
Avoid Chocolate Cruller Donut or Maple Cruller Donut with 360 calories, 22g fat, 40mg cholesterol, 120mg sodium, and 28g sugars.
Timbits
In 1976, the first Timbits were introduced. The most popular flavors in Canada are birthday cake, sour cream glazed, toasted coconut, honey cruller, honey dip, apple fritter, strawberry-filled, chocolate glazed, old fashioned plain, old fashioned sugar, and old fashioned glazed. Other flavors include other regional specialties.
Select Venetian Cream Timbit with 50 calories, 1.5g fat, 0 mg cholesterol, 40mg sodium, and 3g sugars.
Avoid: Sour Cream Glazed Timbit with 90 calories, 5g fat, 0mg cholesterol, 50mg sodium, and 7g sugars.
Baked goods
Baked goods are a paradise for sweet lovers. Tim Hortons offers different kinds of baked goods, including muffins, cookies, croissants, buns, biscuits, pastries, bagels, and so on.
Select: Everything Twist with 220 calories, 13g fat, 20 mg cholesterol, 530mg sodium, and 1g sugar.
Avoid Chocolate Chip Muffin with 420 calories, 17g fat, 30mg cholesterol, 400mg sodium, and 36g sugars.
Breakfast
Tim Hortons offers a variety of affordable breakfast options, including traditional Bacon Rolls, Sausage and egg Muffins, Big Breakfast Wraps, and delicious sandwiches.
Select Egg & Cheese English Muffin Sandwich with 270 calories, 12g fat, 205 mg cholesterol, 500mg sodium, and 3g sugars.
Avoid Sausage Farmer's Wrap with 640 calories, 40g fat, 240mg cholesterol, 940mg sodium, and 4g sugars.
Lunch
Similar to the breakfast that Tim Hortons provides, the lunch you can choose includes sandwiches, wraps, loaded wraps, and bowls, soups, and chili.
Select Garden Minestrone Soup – Regular with 100 calories, 1.5g fat, 0 mg cholesterol, 590mg sodium, and 6g sugars.
Avoid Cilantro Lime Crispy Chicken Loaded Bowl with 680 calories, 33g fat, 25mg cholesterol, 1290mg sodium, and 4g sugars.
Beverages
Compared with another fast food chain, Tim Hortons offers more choices of drinks, including blended coffee, latte, vanilla, hot chocolate, lemonade, smoothie, and sparkling quencher.
Select Original Cold Brew – Small with 0 calories, 0g fat, 0 mg cholesterol, 0mg sodium, and 0g sugars.
Avoid Vanilla Creamy Chill – Large with 690 calories, 29g fat, 65mg cholesterol, 260mg sodium, and 99g sugars.
Last Word
Although its food offerings may not be the healthiest, Tim Horton's is the ideal illustration of a business that successfully attracts the healthy consumer market. It can be difficult to identify menu choices that are unhealthy for you and those that provide the nutrition you need. However, You can achieve your healthy goal by learning to know the nutritional information of every category of foods at Tim Hortons and then selecting the best food that can be suitable for your diet and purpose.
References: