Coffee can be said to be the wake-up drink for busy workers. They must have a cup of coffee every morning in order to keep working hard for a day. But what is strange is that the refreshing effect of coffee can be called "metaphysics": some people drink a cup at night and still sleep well while some people keep on "not drinking after noon", otherwise they will suffer from insomnia all night. And others may feel energetic after drinking a little, while others get sleepy more whenever they drink coffee. To explore the secret of coffee, let's keep reading to learn more!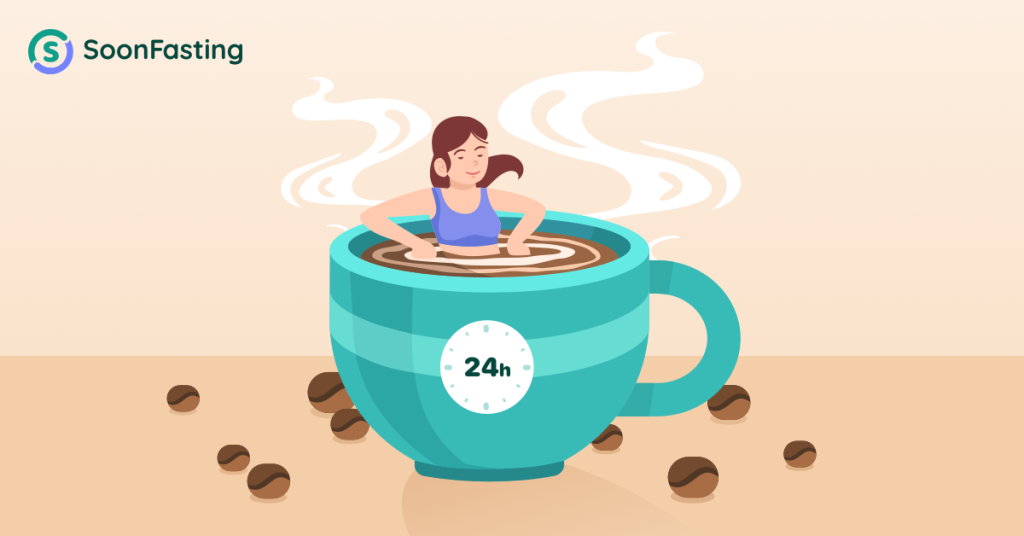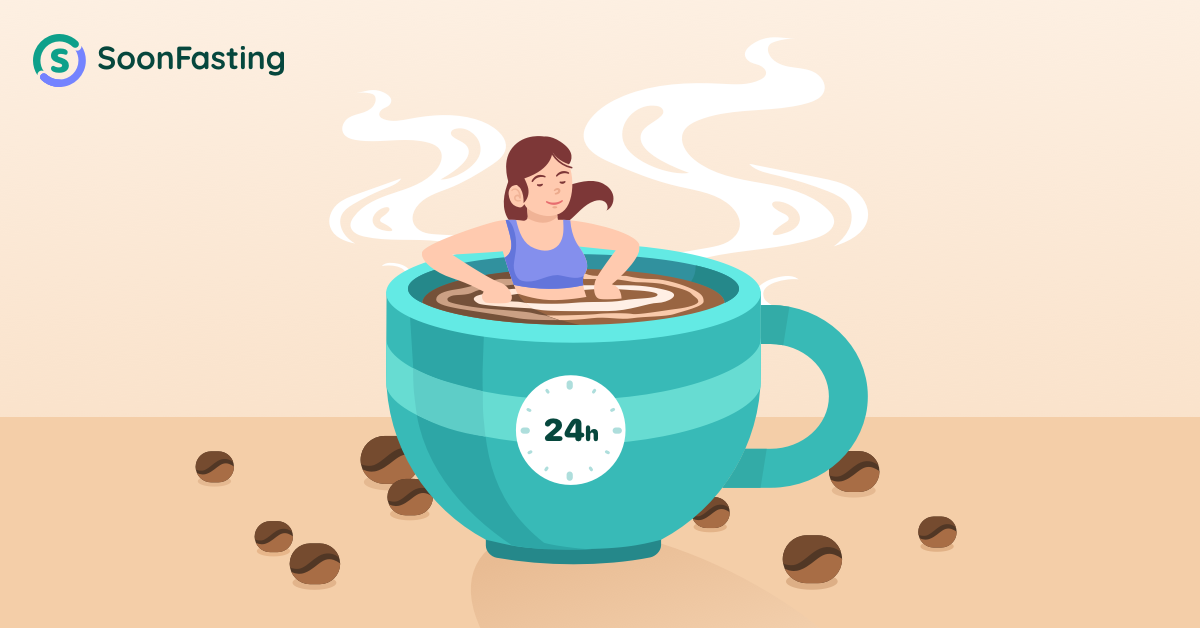 How Does Coffee Work?
Although there are many different components in coffee, caffeine is the one that gets the most attention. The reason why coffee can refresh your mind is that caffeine "hijacks" the brain and blocks the normal transmission of sleepy signals. Originally, it is the adenosine molecule that is responsible for conveying the signal of "sleeping" in the body. Life activities consume energy, and this process will release adenosine. When adenosine comes to the brain, it will bind to specific receptors and send the signal "hey, go to sleep" to the brain. At this time, you will feel sleepy and eager to take a nap.
But when caffeine enters the body, the situation changes. The molecular structure of caffeine is very similar to that of adenosine so even those specific receptors cannot be distinguished, so it can pretend to be adenosine to bind to the receptors. As the receptor is combined with caffeine, it can no longer bind to adenosine, and thus the sleepy signal cannot be transmitted. At this time, even if you are objectively tired and need to rest, subjectively you will still not feel sleepy.
The Journey of Caffeine in Your Body
In fact, caffeine "captures" the brain very quickly. After entering the human body, it can reach the brain within 5 minutes, start to work in 15-20 minutes, and reach its peak after 45 minutes. The half-life of caffeine is about 4 hours, which means that it takes another 4 hours after ingesting coffee before the concentration of caffeine in the blood drops to half. This means that if you drink a cup of coffee at three o'clock in the afternoon, and there is still half a cup of coffee left at seven o'clock in the evening, it will be midnight after the metabolism of this finishes. That's why most people don't like drinking coffee in the afternoon if they have an early sleeping habit.
This interaction of caffeine with the brain also boosts adrenaline, triggering an exciting state, so you feel intensely focused and productive. After caffeine binds to receptors, the brain's response to dopamine will also be more sensitive, so you will feel better and feel happy in everything you do.
Why Coffee Makes You Feel Sleepier?
Caffeine consumption awakens you and makes you feel more energized by stimulating your central nervous system (CNS). So, what if coffee doesn't seem to jolt you awake and instead makes you feel sleepy? Have you run out of caffeine?
Everybody's reaction to coffee will be different, and it can have a variety of effects on your body. We've developed a list of six reasons why drinking coffee may make you sleepy.
Caffeine cannot eliminate adenosine.
As mentioned before, caffeine just takes the position of adenosine, but it cannot eliminate adenosine, and caffeine will inevitably be metabolized, so the refreshing effect of coffee is essentially just delaying drowsiness rather than eliminating drowsiness. When the caffeine is metabolized, adenosine will come back immediately, and you will still be sleepy. And, to get the sleep pathway back on track, the body releases more molecules of adenosine, which will make you sleepier.
Caffeine can be affected by your genes.
Caffeine will be metabolized anyway, and this work is mainly done by an enzyme called CYP1A2 in the liver, which breaks down and removes caffeine so that the stimulating effect of caffeine gradually fades away. Then here comes the problem: for different individuals, the activity of these enzymes must be high or low, which leads to some people who are born with a "quick fix" of caffeine, while others are born with a slow metabolism. This is also an important reason for the "metaphysics" of coffee genes. Because the activity of enzymes is regulated by genes, this matter is almost entirely dependent on genetics. Therefore, whether caffeine has a refreshing effect on you may be doomed in the womb.
Coffee is a diuretic.
To put it another way, having coffee might make you more likely to use the restroom.
A moderate amount of coffee (two to three cups) may not have any noticeable effects, but four or more drinks may have you rushing to the bathroom. You may experience fatigue as dehydration sets in if you lose more fluids than you're drinking. Other signs of dehydration include thirst, a dry tongue, lightheadedness, dry skin, and a lack of sweat.
But perhaps not as much as you might think. Caffeinated drinks may lead to more trips to the bathroom, but the water they contain still counts toward your daily requirement for fluids, as Harvard Medical explains.
Your coffee contains too much sugar.
When it comes to "drinking coffee", we generally don't specifically emphasize what kind of coffee we drink, but in fact coffee is different, and one of the differences lies in the ingredients. American style is relatively "pure" coffee. Coffee categories such as latte, mocha, and cappuccino all add milk, cream, caramel, etc. to the coffee, which can create a problem: There may be also more or less sugar that plays a role together with caffeine.
If you consume coffee that has been sweetened with whipped cream, honey, syrup, or plain old sugar, you may experience a sugar crash and feel exhausted. Insulin is created by your body to counteract when you consume more sugar than usual. The main source of energy for your body is blood glucose, also known as blood sugar, which is why insulin also causes a decline in blood glucose levels. Hence, as your blood glucose levels drop, you experience a lack of energy that might make you feel exhausted. The sugar crash may also cause you to feel famished, agitated, worried, hot, disoriented, or on edge.
You may have developed a tolerance to caffeine.
You could develop a tolerance to caffeine over time if you drink coffee or other forms of it frequently. Your body may start to produce more adenosine receptors in reaction to coffee since it counteracts the effects of adenosine. Over time, your normal serving of coffee could not provide as much of an energy boost if your body creates more adenosine receptors. The notion of caffeine tolerance, however, may be more myth than reality, according to other researchers, who think that prolonged exposure to caffeine may not impact how the body metabolizes it.
You may not be drinking your coffee at the right time.
Everything depends on the right time and place, and drinking coffee is no exception. The reason why caffeine can play a role is to grab ahead of adenosine and occupy the receptors "preemptively". At this time, adenosine comes to the brain and sees that the receptors have been combined with caffeine. But if the caffeine comes a little later, the receptors have been bound to adenosine, and it is the caffeine that be left behind. After all, the signal of sleepiness has been successfully transmitted, and the brain has ordered "it's time to sleep". There is too much caffeine, but there are no extra receptors to bind to. Therefore, if you want to maximize the refreshing effect of coffee, you must drink it when you are not sleepy. It is useless to drink it when you are too sleepy to open your eyes.
How to Efficiently Drink Coffee?
If your purpose of drinking coffee is to refresh your mind, there are actually some tips that can make you drink more efficiently.
Give yourself a coffee nap.
An effective and interesting way to help you drink coffee is to give yourself a coffee nap. Before taking a coffee nap, let's talk about the appropriate time to drink coffee. As for the most appropriate time to drink coffee, one is before you get sleepy, and the other is when you just get sleepy—but if you want to drink coffee to refresh yourself when you are already sleepy, you have to use some "little tricks". It stands to reason that adenosine is already "in place" at this time, and there are no extra receptors for caffeine to bind. However, we can let adenosine make room for caffeine! Why do you feel sleepy when you are tired, and you can be resurrected with full blood after sleeping? That's because adenosine is produced when energy is expended, and sleep removes adenosine. Therefore, you can take a quick nap after drinking coffee, and it doesn't take too long, just 15 to 20 minutes, which is also the time when caffeine starts to take effect. In this way, as soon as the adenosine on the forefoot is eliminated by a nap, the caffeine on the back foot binds to the receptors, intercepting all the sleepy signals—wonderful! Here is a name for this called coffee nap.
A 12-person study found that those who consumed 200 mg of caffeine, followed by a 15-minute nap, before spending two hours in a driving simulator felt 91 percent less drowsy than those who didn't consume caffeine or take a nap. Even if they were only half-asleep while lying there during their nap period, this is still true.
Bonus: Coffee and Intermittent Fasting – A Perfect Combination for Weight Loss
Does coffee break a fast?
It depends on what type of coffee you consume.
Black coffee, that is, coffee without sugar, cream, or milk, is acceptable in all phases of fasting no matter what type of intermittent fasting plan is selected.
According to a research by Diabetes Care, for most people, the nutrients in 1–2 cups (240–470 ml) of black coffee aren't enough to start a significant metabolic change that would break a fast.
How does coffee boost fasting results?
Intermittent fasting is so popular nowadays because it boosts weight management and body health. Coffee is friendly with intermittent fasting because it accelerates the process to achieve results.
Coffee boosts energy – you don't feel hungry so easily.
Energy boosting should be the top reason why coffee is consumed in the morning. As soon as the energy goes up, people won't feel hungry so easily, which is beneficial to beat hunger during fasting windows. It's worth noting that 90% regard a fasting window to be any food or drink-free, which is a common myth.
Coffee burns fat – which is naturally beneficial for weight loss.
It's been proved that coffee burns fat in numerous concerning studies. Therefore, it's naturally beneficial for coffee to boost weight loss. In all phases of a fasting window, the body goes through blood sugar rising, blood sugar dropping, blood sugar settling down, fat burning, ketone level rising, and autophagy. If coffee is consumed around the phase of fat burning, the results will be doubled. That also works with the essential principle of intermittent fasting, adjusting your diet time instead of persuading you to diet.
Coffee contains essential nutrients.
It usually occurs that you don't need food but nutrients.
It's nutrients that are beneficial for your health, not food. People eat food just to absorb nutrients to get energy. Apart from making you feel fulfilled, coffee also provides nutrients like Vitamin B 3, 5, 12, magnesium, manganese, potassium, etc.
How to make black coffee taste good and not break a fast?
Here are some simple coffee recipes for a fasting window.
Bulletproof Coffee
This is a popular coffee among the keto community and is suitable for "dirty" fasting. Since it has zero carbohydrates, it will not affect your insulin level and break the fast.
Nutrition Figure
Calories
40cal
Carbs
0g
Protein
0g
Fat
4g
Ingredients:
Freshly brew coffee
Butter, MCT oil, or coconut oil
Zero-calorie sweetener (option)
Preparation:
Add 1 tsp of butter or other oil of your choice to 1 cup of freshly brewed coffee.
Add sweetener to taste.
Moroccan Spiced Coffee
This Moroccan spiced coffee recipe is well suited for someone who doesn't like black coffee and is a more flavorful alternative during the fasting window.
Nutrition Figure
Calories
5cal
Carbs
1g
Protein
1g
Fat
0g
Ingredients:
Ground coffee beans
Cinnamon spice
Pinch of ginger spice
Pinch of nutmeg powder
Preparation:
Add 1 tsp of cinnamon, 1/2 tsp ginger, and 1/2 tsp nutmeg spice mixed spice with ground coffee beans. These will make 4 servings of spiced coffee.
Use spiced coffee mixed immediately or stored in a light-proofed, airtight container.
Use 1-2 tsp of the spiced ground and brew with a drip coffee maker, hand drip or French press.
Vanilla Latte
The vanilla latte is a classic latte and it's a simple recipe with clear, detailed directions.
Nutrition Figure
Calories
10cal
Carbs
0g
Protein
1g
Fat
1g
Ingredients:
Unsweetened almond milk
Vanilla extracts
Stevie or another artificial sweetener
Preparation:
Make a cup of freshly brewed coffee as you prefer.
Add 1/4 cup almond milk, 3 drops of vanilla extras, and sweetener to the coffee.
Turmeric Latte
Golden milk, commonly referred to as turmeric milk or creamed turmeric latte, is a warming Indian beverage that tastes great.
Nutrition Figure
Calories
15cal
Carbs
1g
Protein
1g
Fat
1g
Ingredients:
Turmeric
Ginger
Unsweetened almond milk
Freshly brewed coffee or a shot of espresso
Black pepper
Vanilla extracts
Zero-calorie sweetener
Preparation:
Make a cup of freshly brewed coffee as you preferred and add vanilla extracts. You may also use a shot of espresso or 1 tablespoon of instant coffee powder.
Add the spices to almond milk, optional to froth the almond milk.
Add frothed, spiced milk to the coffee and sweetener to taste.
Pumpkin Spice Latte
The rich aroma of spiced pumpkin is a result of a mixture of spice, creamer, espresso, and stevia.
Nutrition Figure
Calories
15cal
Carbs
1g
Protein
0g
Fat
1g
Ingredients:
Coffee or espresso 1 cup black
Vanilla creamer
Pumpkin puree
Pumpkin pie spice
Stevia
Preparation:
Add espresso 1 cup black, I tablespoon vanilla creamer, 1/2 tsp pumpkin pie spice, and 1 tsp pumpkin puree to a blender. Blend on high until smooth.
Transfer to a glass, warm in the microwave 1-2 minutes if desired then enjoy!
Cold Pumpkin Spice Latte. Transfer to a glass, add ice, and enjoy!
Super Easy Spice Coffee
Try this incredibly simple recipe for spiced coffee using toasty spices that are generally used in chai.
Nutrition Figure
Calories
5cal
Carbs
0g
Protein
0g
Fat
0g
Ingredients:
Ground coffee
Ground cinnamon
Nutmeg
Pumpkin pie spice
Preparation:
In the coffee maker's filter basket, mix coffee with ground cinnamon or another spice.
Make coffee.
Add sugar and cream to serve yourself.
Caramel Macchiato Coffee
With steamed milk, espresso, vanilla syrup, and drizzled caramel, a Caramel Macchiato is a delicious coffee beverage.
Nutrition Figure
Calories
15cal
Carbs
1g
Protein
1g
Fat
1g
Ingredients:
vanilla syrup
hot espresso
milk
whipped cream
caramel sauce
Preparation:
In a glass coffee cup, mix a few shots of espresso with the vanilla syrup.
Stir after adding the steaming milk. You can microwave a glass of milk for 20 to 30 seconds to steam the milk. Milk frothier can also be used. Pour some caramel syrup and whipped cream on top.
Final Thoughts
Although we have gained insight into the mechanism of caffeine and can maximize the refreshing effect of coffee, coffee can only delay drowsiness but not eliminate drowsiness, and can only overdraw energy rather than restore energy. After all, coffee is not a substitute for sleep. Relying on coffee alone to refresh your mind and ignoring sleep and rest is very harmful to your body. Therefore, sleep when you should sleep as a good body is more important than efficient work.
References: